New York Health Insurance Carriers

Aetna One of the leading health insurance providers in the US; They offer health insurance plans, dental plans, pharmacy, dental, life, disability and employee benefits plans. Their health insurance plans have over 18 million members across America and they have a wide network with more than 1 million health care professionals. Aetna members have access to over 5,400 hospitals. Aetna provides their members with various information that help them better understand health care and health insurance.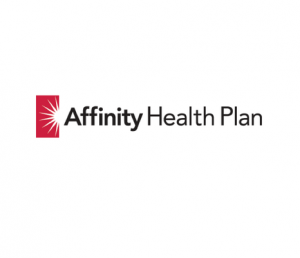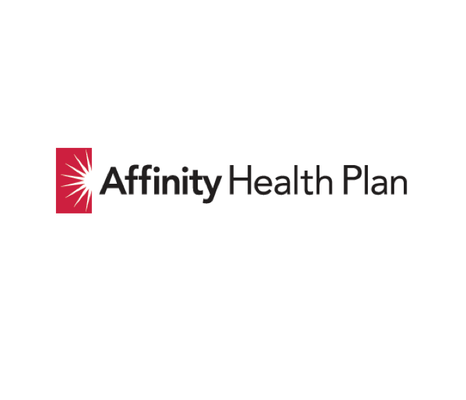 Affinity Health Plan –Created in 1986, by Maura Bluestone during the Bronx Health Plan of 1986. While working with many Federally Qualified health centers in the Bronx, she developed the Bronx Health Plan. This work was done while being an non-profit organization to improve the health of the under-served population. During her time, members went from 23 people to a quarter of a million.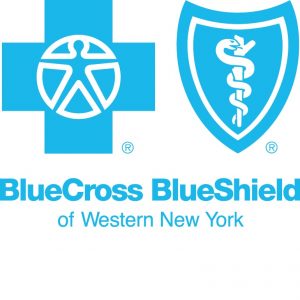 HealthNow—BlueCross BlueShield of Western, NY– Created in 1936, HealthNow—BlueCross BlueShield of Western, NY has a mission to help individuals and the community by creating efficient answers to health issues. They are constantly trying to better their service as well as establish relationships with hospitals and doctors to better the quality of care.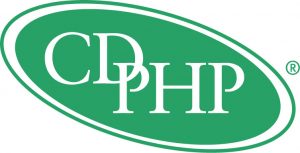 Capital District Physicians Health Plan (CDPHP)– Capital District Physicians Health Plan was established as a not-for-profit health plan in 1984. Their mission is to not only provide health care, but to help patients pave their path towards a healthier lifestyle. They encourage this by providing free exercise classes and nutrition programs. Their goal is to boost members' overall well-being provided by their health care.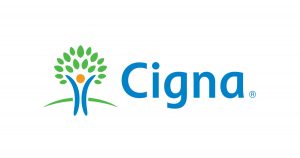 Please be advised that Cigna does not sell Health Insurance in New York State anymore, but we still offer Union Plans that utilize the Cigna National Network.
Cigna Health Care – Cigna is a global carrier that has been in operations for over 200 years. They currently operate in over 30 countries with over 40,000 employees and over 95 million customers. They sell multiple products in the United States including group health, primarily for large groups with over 100 employees. Group Dental for the small group and large group market. Group disability and life insurance. Medicare advantage plan are sold in over 17 states and prescription drug coverage sold in all fifty states. New York has access to Cigna through the large group marketplace for health and dental is a common product sold to individuals. What makes Cigna standout is their robust health insurance networks which access over 1 million health care specialists. The Cigna network is often leased to Unions that Self insure, Business Associations and third party administrators.

Crystal Run – Crystal Run was one of the first medical practices in the country to use Electronic Health Records. Crystal Run was founded 20 years ago. In 2006, Crystal Run became the first private practice in New York to earn the Gold seal of Approval from the Joint Commission (The healthcare Standards Organization). They have over 400 physicians in nearly 50 medical specialties focused on the healthcare of the Hudson valley and lower Catskill region. Crystal Run health care is also a national leader in healthcare reform and offers integrated coordinated care for all patients, including those with common medical conditions like diabetes, high blood pressure, coronary artery disease and congestive heart failure.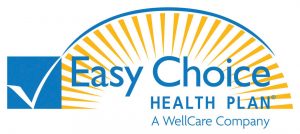 Please be advised Easy Choice no longer provides health insurance to New York State
Easy Choice– Formerly Atlantis Health Plans. Easy Choice was established to continue the good partnership that patients and health care providers share. Easy Choice Health Plan provide New York residents with affordable and quality health insurance plans. Incorporated Magazine has included them in the list of 500 fastest growing companies in America.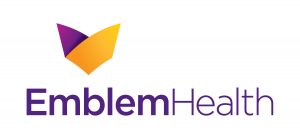 Emblemhealth– Established in 2006 when GHI (Group Health Incorporated) and HIP (Health Insurance Plan of New York) were acquired. Together they provide health insurance coverage to 4 million New Yorkers. EmblemHealth members have access to more than 92,000 providers. They offer health insurance products such as HMO plans, POS plans and PPO plans. Aside from the various health care products, they also provide disease management programs, customer care, claims processing, grievance and appeals resolution, Medicare enrollment processing, and telesales.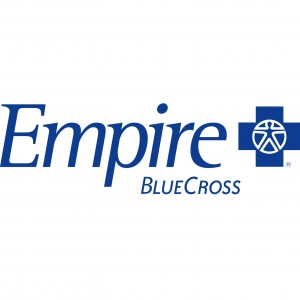 Empire Blue Cross Blue Shield– Empire was established in 1934 as a hospital insurance provider in New York called Associated Hospital Service (AHS). In 1974 AHS and United Medical Service (UMS) merged and formed Blue Cross and Blue Shield of Greater New York which also merged with BCBS of Northeastern New York and formed Empire Blue Cross Blue Shield in 1985.Today over 5 million New York residents trust Empire BCBS for health care coverage. They have 38,000 employees throughout the state. Empire BCBS also operates in New Jersey and Connecticut. Empire has a large PPO/EPO network of 84,000 health care providers and 5,000 in their HMO/Direct POS network.Empire is a subsidiary of Wellpoint, one of the largest health insurer across America. Empire started as a New York city health insurance provider that has grown to become one of the largest providers in the country today. What sets Empire apart from other providers is that they manage their own health care providers network locally, allowing them to customize the design of their health plans and offer affordable coverage.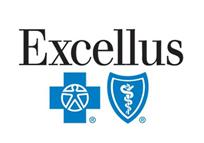 Excellus BCBS– The Blue Cross Blue Shield association has a long history dating back to 1932. Excellus was established in 1996 when Blue Cross Blue Shield in Central New York and Blue Cross Blue Shield Rochester merged. In 1997 BlueCross BlueShield of Utica-Watertown joined Excellus. BlueCross BlueShield Plans of Central New York, the Rochester Area, and Utica-Watertown changed their names to Excellus BlueCross BlueShield in 2003.Excellus Blue Cross Blue Shield offers health insurance products in upstate New York. They also provide long-term care plans across the US. They have 2 million members and at least 6,000 employees. Proof of their financial stability is their "A-minus" rating from A.M. Best and Standard & Poors. Excellus BCBS is headquartered in Rochester, NY. They also have four regional headquarters in Syracuse, Elmira, Rochester and Utica and offices in Watertown, Binghamton, Oneonta and Plattsburgh. Today they are the largest not for profit health plan in New York.They are guided by 3 core values:
They exist to assure, in the communities we serve, that as many people as possible have affordable, dignified access to needed, effective health care services, including long-term care.
They recognize the need, and their responsibility, to reach out to all segments of the communities they serve, particularly the poor and aged and others who are underserved, to enhance quality of life, including health status.
They are committed to being a nonprofit health insurer.
Part of their effort in living up to their core values is through their Quality Improvement Program whose mission is to improve the quality of life in the communities they serve. This program aims to improve their delivery of health care through partnerships with various people involved in the health care community.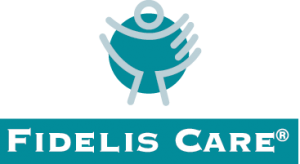 Fidelis Care Health Insurance–Since 1993, Fidelis Care has been serving local New York residents with the health insurance they need.Their main focus is to give exceptional care while also encouraging healthy living. In 2012, Consumer Guides for Managed Care listed Fidelis Care's Children's Plus Plan as number one for its top-notch care and patient approval. By 2013, it met all the standards to be considered a Qualified Health Plan according to the Affordable Care Act standards.

GHI (Group Health Incorporated)- Group Health Incorporated started as a small cooperative in New York. GHI has grown to become the largest non profit health insurance provider in the state providing coverage to 2.1 million New York residents. They provide a wide range of health care products ranging from hospital, medical, dental, mental care, vision and prescription drug plans.Their mission is to provide quality and affordable health insurance coverage to New Yorkers. GHI has pioneered health care programs in New York and across the US. In New York they were the first health insurance carrier to be incorporated; first health insurance carrier to offer paid-in-full benefits regardless of patient income; first to cover in-hospital medical care; First to cover preventive medicine, such as annual physical exams and well-baby care; First to institute a voluntary second surgical consultation program to eliminate unnecessary surgery and upgrade surgical care; First independent voluntary health insurance carrier designated by the Social Security Administration to function as a Medicare Part B carrier. They were also the first health services corporation chosen as the single nationwide administrator for Coordination of Benefits for Medicare.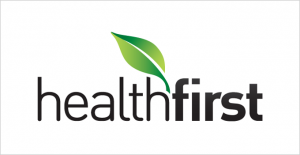 Healthfirst Health Insurance New York– Established in 1993, Healthfirst Health Insurance was ranked as having the top health plan in NYC and LI by the Consumer Guide to Medical Managed Care in NY in 2013. It is a not-for-profit organization with a goal to provide coverage for people through low-cost or free government-run organization. In addition, Healthfirst's customer service representatives can help customers over the phone in both English and Spanish.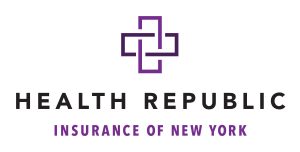 Please be Advised Health Republic is no longer selling health insurance in New York State. 
Health Republic Insurance of NY– Now Defunct. As New York's only CO-OP (a private member-governed health insurance group) this not-for-profit program has three main goals which include: decreasing healthcare costs, ensuring people can easily obtain health insurance, and encouraging people to vocalize their opinions on health care. They are one of the least expensive health insurance options on the market.

Health Now dba Blue Shield of Northeastern NY- Health Now Blue Shield of Northeastern NY was established in 1936. Its main focus is to assist people by helping them live healthier lives, and enrich the health of the community. It does so by balancing affordable health benefits with excellent care and service.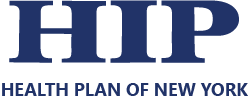 HIP Health Plan of New York– HIP now operates under Emblemhealth. Their network is strong with 22,000 health care providers.They have 1 million members in New York City, Long Island and Westchester.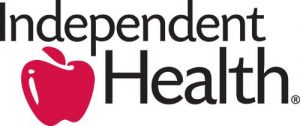 Independent Health– Independent Health is a health maintenance organization (HMO) that started in 1980. They are one of the first HMOs in Western New York. They started providing health insurance products to residents of Western New York but now they operate in 35 other states. Independent Health has grown to 365,000 members across the country.The plans they offer include HMO, PPO, indemnity, dental, vision and Medicare Advantage plans and Medicaid coverage. They also have various health care programs that promote health and wellness. They are headquartered in Buffalo, NY.

MetroPlus Health Plan New York– MetroPlus Health Plan, a subsidiary of New York City Health and Hospitals Corporation, was established in 1985. They provide health insurance for qualified residents who live in one of the five Boroughs in New York City. Their goal is to give superior service and encourage preventative care. They do this by partnering with Health and Hospitals Corporation (HHC). MetroPlus Health can accommodate non-English speaking customers with support in 13 different languages-as well as those that are hearing impaired.
Molina Health Care –  Molina Health Care  is a fortune 500 company that delivers health care services through Medicaid, Medicare and the Health Insurance Marketplace. The company was founded by Dr. C. David Molina in 1980 to bring high quality health insurance to low-income families in South California. Now they continue the mission, providing cost-effective, quality medical care to those who need it more than anyone. Molina Health Care provides service to over 2.3 million members located in 11 states. Molina Health Care serves a great purpose in our community, as they partner with other organizations that serve health insurance to the low-income population.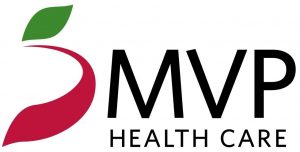 MVP (Mohawk Valley Physicians Health Plan)– MVP Health Care started in 1982 when physicians and community leaders of the Schenectady County Medical Foundation formed an HMO (Health Maintenance Organization). They eventually extended to Saratoga, Central New York, the Southern Tier and the Hudson Valley doing business as Mohawk Valley Physicians Health Plan. In 1995, they changed their name to MVP Health Care since their operations went beyond Mohawk. The following year they expanded to Vermont and became the largest health plan in the state.MVP Health Care operates in New York, Vermont and New Hampshire. They have over 750,000 members across these three states. MVP members experience regional excellence in health care while having access to a wide network of health care providers throughout the US.MVP offers a wide variety of plan options, funding solutions, financial tools and pharmacy coverage. They also offer Medicare Advantage Plans called Preferred Gold. It is considered as the number one Medicare Care Advantage Plan by the U.S. News and World Report and the NCQA.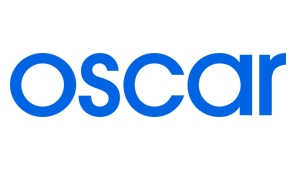 Oscar Health Insurance Plan for New York- Although new to the health insurance game, Oscar Health Insurance has a clear goal in ensuring members are in charge of their pricing and care options. While launching as recently as 2013, Oscar health has 35,000 doctors in its network, and there are 72 hospitals participating in their plans. By going to their website, you can simply click on the green button and talk to a doctor within an hour, as the site promises.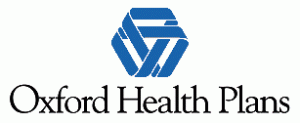 Oxford Health Plans– Oxford Health Plans is one of the products of United Healthcare. They operate primarily in New York, New Jersey, and Connecticut. They offer HMO plans, PPOs, EPOs, POS plans, Medicare plans and provide service as a third party administrator of employer-sponsored health insurance plans.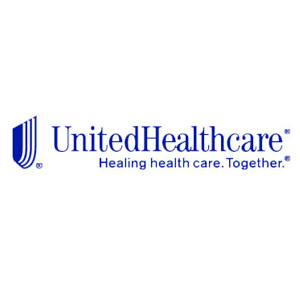 United Health Insurance for New York- Founded in 1974, United has grown into one of the leading insurance carriers, guaranteeing its members receive outstanding service and care. United's mission is to enhance and better the health care system.

Univera Health Insurance- Univera is a nonprofit health-care plan with 5,700 plus providers. Univera's main goal is to give the community top-notch care at reasonable prices and to constantly better the health of the community over time. A.M. Best rated Univera's financial strength as B++.
WellCare Health Plans – Wellcare focuses on providing government-sponsored managed care services to families, children, seniors and individuals with complex medical needs. This is done primarily through Medicaid, Medicare Advantage, and Medicare Prescription Drug Plans, as well as the Individual Health Care Marketplace. These are the fields that WellCare has excelled in. As of September 30, 2018, Wellcare serves over 5.5 million members nationwide. WellCare is committed to continously improve the quality of care and services that they provide to their members, to help them get the right care in the right setting.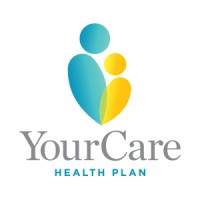 YourCare Health Plan – In the past 45 years YourCare Health Plan has been focusing on the saftey-net population. They have a mission of providing compassionate, high-touch care for individuals on government sponsored healthcare and to support the community-based partners who help them. They partner with organizations that share the same goals, and since doing so they were able to provide in the past 5 years, excellent service and support to over 250,000 people.