MVP Healthcare | Great Coverage, Shop Today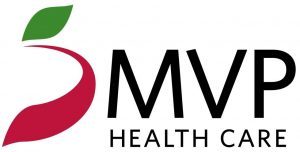 If you're looking to buy a quality health insurance plan from MVP Healthcare, or if you would like to compare this company alongside other leading reliable New York Health insurance companies, then Vista Health Solutions is happy to help you.
Vista Health Solutions is a licensed company contracted with all major New York State health insurance companies, including MVP, that provides this fast and convenient comparison service. Our goal at Vista Health is to make the whole process of choosing the best health plan as easy as possible for you.
You can compare MVP plans along with those on offer from other New York Health insurance companies by entering your zip code in the quote engine above. Our customer service team will gladly assist you further should you have any additional questions. Just call us (888)215-4045.
About MVP Healthcare
In 1982, MVP Healthcare was formed when physicians and community leaders of the Schenectady County Medical Foundation formed an HMO (Health Maintenance Organization). Eventually, they expanded to Saratoga, New York, the Southern Tier, the Hudson Valley, Vermont, and New Hampshire. They have over 750,000 members across those three states. MVP members experience regional excellence in health care while having access to a huge network of health care providers throughout the U.S.A. MVP offers a wide variety of plan options, pharmacy coverage, financial tools, and funding solutions. They as well offer Medicare Advantage Plans known as Preferred Gold. This plan is considered as the number one Medicare Care Advantage Plan by the U.S. News and World Report and the NCQA.
General Contact Information 
Use the following toll-free Numbers to contact MVP Healthcare or contact us at (888)215-4045
Types of Health Insurance Plans Sold by MVP Healthcare
MVP Healthcare offers the following insurance plan types that allow their members to balance both cost and freedom. For a description of the plan types listed below, visit our health insurance FAQ page
MVP Insurance markets 
MVP Healthcare sells (and provides) the following types of health plans  throughout New York State
Individual Health Insurance
Catastrophic health insurance
Group Health Insurance
Medicare
Medicaid
Child Health Plus
Essential Plan
County listing of  where MVP Healthcre plans are sold vs other New York State Health Insurance Carriers
| County | Aetna | Affinity | Anthem | CDPHP | Crystal Run | Emblem | Empire | Excellus | Fidelis | HealthFirst | HealthNow ENY | HealthNow WNY | Humana | Independent | Metroplus | Molina | MVP | Oscar | Oxford | Univera | United | WellCare | YourCare |
| --- | --- | --- | --- | --- | --- | --- | --- | --- | --- | --- | --- | --- | --- | --- | --- | --- | --- | --- | --- | --- | --- | --- | --- |
| Albany | | | | | | | | | | | | | | | | | | | | | | | |
| Allegany | | | | | | | | | | | | | | | | | | | | | | | |
| Bronx | | | | | | | | | | | | | | | | | | | | | | | |
| Broome | | | | | | | | | | | | | | | | | | | | | | | |
| Cattaraugus | | | | | | | | | | | | | | | | | | | | | | | |
| Cayuga | | | | | | | | | | | | | | | | | | | | | | | |
| Chautauqua | | | | | | | | | | | | | | | | | | | | | | | |
| Chemung | | | | | | | | | | | | | | | | | | | | | | | |
| Chenango | | | | | | | | | | | | | | | | | | | | | | | |
| Clinton | | | | | | | | | | | | | | | | | | | | | | | |
| Columbia | | | | | | | | | | | | | | | | | | | | | | | |
| Cortland | | | | | | | | | | | | | | | | | | | | | | | |
| Delaware | | | | | | | | | | | | | | | | | | | | | | | |
| Dutchess | | | | | | | | | | | | | | | | | | | | | | | |
| Erie | | | | | | | | | | | | | | | | | | | | | | | |
| Essex | | | | | | | | | | | | | | | | | | | | | | | |
| Franklin | | | | | | | | | | | | | | | | | | | | | | | |
| Fulton | | | | | | | | | | | | | | | | | | | | | | | |
| Genesee | | | | | | | | | | | | | | | | | | | | | | | |
| Greene | | | | | | | | | | | | | | | | | | | | | | | |
| Hamilton | | | | | | | | | | | | | | | | | | | | | | | |
| Herkimer | | | | | | | | | | | | | | | | | | | | | | | |
| Jefferson | | | | | | | | | | | | | | | | | | | | | | | |
| Kings | | | | | | | | | | | | | | | | | | | | | | | |
| Lewis | | | | | | | | | | | | | | | | | | | | | | | |
| Livingston | | | | | | | | | | | | | | | | | | | | | | | |
| Madison | | | | | | | | | | | | | | | | | | | | | | | |
| Monroe | | | | | | | | | | | | | | | | | | | | | | | |
| Montgomery | | | | | | | | | | | | | | | | | | | | | | | |
| Nassau | | | | | | | | | | | | | | | | | | | | | | | |
| New York | | | | | | | | | | | | | | | | | | | | | | | |
| Niagara | | | | | | | | | | | | | | | | | | | | | | | |
| Oneida | | | | | | | | | | | | | | | | | | | | | | | |
| Onondaga | | | | | | | | | | | | | | | | | | | | | | | |
| Ontario | | | | | | | | | | | | | | | | | | | | | | | |
| Orange | | | | | | | | | | | | | | | | | | | | | | | |
| Orleans | | | | | | | | | | | | | | | | | | | | | | | |
| Oswego | | | | | | | | | | | | | | | | | | | | | | | |
| Otsego | | | | | | | | | | | | | | | | | | | | | | | |
| Putnam | | | | | | | | | | | | | | | | | | | | | | | |
| Queens | | | | | | | | | | | | | | | | | | | | | | | |
| Rensselaer | | | | | | | | | | | | | | | | | | | | | | | |
| Richmond | | | | | | | | | | | | | | | | | | | | | | | |
| Rockland | | | | | | | | | | | | | | | | | | | | | | | |
| Saratoga | | | | | | | | | | | | | | | | | | | | | | | |
| Schenectady | | | | | | | | | | | | | | | | | | | | | | | |
| Schoharie | | | | | | | | | | | | | | | | | | | | | | | |
| Schuyler | | | | | | | | | | | | | | | | | | | | | | | |
| Seneca | | | | | | | | | | | | | | | | | | | | | | | |
| St. Lawrence | | | | | | | | | | | | | | | | | | | | | | | |
| Steuben | | | | | | | | | | | | | | | | | | | | | | | |
| Suffolk | | | | | | | | | | | | | | | | | | | | | | | |
| Sullivan | | | | | | | | | | | | | | | | | | | | | | | |
| Tioga | | | | | | | | | | | | | | | | | | | | | | | |
| Tompkins | | | | | | | | | | | | | | | | | | | | | | | |
| Ulster | | | | | | | | | | | | | | | | | | | | | | | |
| Warren | | | | | | | | | | | | | | | | | | | | | | | |
| Washington | | | | | | | | | | | | | | | | | | | | | | | |
| Wayne | | | | | | | | | | | | | | | | | | | | | | | |
| Westchester | | | | | | | | | | | | | | | | | | | | | | | |
| Wyoming | | | | | | | | | | | | | | | | | | | | | | | |
| Yates | | | | | | | | | | | | | | | | | | | | | | | |
Special Programs offered by MVP Healthcare 
Below is a sample listing of the most popular discount programs made available to MVP Healthcare members.  Visit their site to find a complete listing of programs and products offered
Gym Reimbursement Program
Health and Care Management Programs
Little Footprints Case Management Program
Breastfeeding Support
Living Well Programs
Complaints against MVP Healthcare and Other Health Insurance Carriers by consumers
Each year, the Department of Financial Services (DFS) publishes complaints from members against their health insurance company. Complaints often surround such issues as payment,  reimbursement for medical and hospital expenses, coverage issues, network issues, coverage benefits, and premium related matters. Below is the newest complaint report which is from 2018 and filed in 2019.  This table information is originally from the New York Consumer Guide to Health Insurers
| Carrier | Ranking 1=Best 13=Worst | Total Complaints | Upheld Complaints | Premium Collected | Complaint Ratio |
| --- | --- | --- | --- | --- | --- |
| Capital District Physicians Health Plan | 2 | 9 | 1 | 541.47 | 0.0018 |
| Community Blue (HealthNow) | 1 | 0 | 0 | 183.02 | 0 |
| Empire HealthChoice HMO, Inc. | 8 | 338 | 193 | 124.76 | 1.547 |
| Excellus Health Plan | 4 | 14 | 6 | 397.21 | 0.0151 |
| HIP Health Maintenance Organization | 7 | 668 | 400 | 2,501.09 | 0.1599 |
| Independent Health Association, Inc. | 3 | 18 | 2 | 228.96 | 0.0087 |
| MVP Health Plan, Inc. | 5 | 38 | 17 | 584.97 | 0.0291 |
| UnitedHealthcare of New York, Inc. | 6 | 79 | 35 | 792.96 | 0.0441 |
| Aetna Life Insurance Company | 12 | 1,300 | 455 | 1,975.90 | 0.2303 |
| CDPHP Universal Benefits, Inc. | 3 | 9 | 4 | 508.5 | 0.0079 |
| CIGNA Health and Life Insurance Company | 9 | 180 | 102 | 1,157 | 0.0881 |
| Empire HealthChoice Assurance, Inc. | 10 | 423 | 227 | 2,549.34 | 0.089 |
| Excellus Health Plan, Inc. | 5 | 88 | 27 | 2,866.75 | 0.0094 |
| Group Health Incorporated | 13 | 1,515 | 1,111 | 806.75 | 1.3771 |
| HealthNow New York Inc. | 4 | 42 | 14 | 1,502.44 | 0.0093 |
| Independent Health Benefits Corporation | 1 | 11 | 1 | 565.62 | 0.00`8 |
| MVP Health Services Corporation | 2 | 10 | 3 | 734.03 | 0.0041 |
| Nippon Life Insurance Company of America | 6 | 11 | 3 | 62.67 | 0.0479 |
| Oscar Insurance Corporation | 11 | 132 | 39 | 298.8 | 0.1305 |
| Oxford Health Insurance, Inc. | 7 | 1,054 | 319 | 6,590.88 | 0.0484 |
| UnitedHealthcare Insurance Company of New York | 8 | 289 | 106 | 1,966.61 | 0.0539 |
MVP Healthcare Individual Insurance plans offered for Sale
Each of the plans listed is available to individuals for purchase through Vista. Please contact us for information or if you're interested in purchasing a plan (888)215-4045
List Of Hospitals and network size per county
Each hospital below is specific to  MVP plans that are sold on-exchange (NYS of Health).  If you're a current  MVP member or maybe  you're considering  becoming a member, before coordinating care with  a hospital, contact MVP to confirm that the hospital is in-network and covered under the health plan you have or are thinking of purchasing
County
Hospital Listing
Primary Care Physician Count
Specialist Count

Albany
Albany Medical Center Hospital
Albany Memorial Hospital
Sunnyview Hospital And Rehabilitation Center
St Peters Hospital
Samaritan Hospital
The Burdett Care Center Inc
Ellis Hospital -Bellevue Woman's Care Center Division
Ellis Hospital - McClellan Division
Ellis Hospital
217
62
Allegany
Olean General Hospital
13
3
Bronx
Calvary Hospital Inc
Montefiore Medical Center Henry & Lucy Moses Div
8
2
Broome
United Health Services Hospital
Our Lady of Lourdes Memorial Hospital, Inc
135
22
Cayuga
Geneva General Hospital
Clifton Springs Hospital
Newark Wayne Community Hospital
Soldiers and Sailors Memorial Hospital of Yates County Inc
20
5
Chemung
St Joseph's Hospital Elmira, NY
Arnot Ogden Medical Center
52
7
Chenango
Chenango Memorial Hospital
18
4
Clinton
Faxton- St Lukes Healthcare
St Elizabeth Medical Center
Rome Memorial Hospital
Rome Memorial Hospital - IP MH
Oneida Healthcare
Community Memorial Hospital
15
4
Columbia
Little Falls Hospital
St Elizabeth Medical Center
Faxton- St Lukes Healthcare
Mary Imogene Bassett Hospital (Bassett Healthcare)
25
5
Cortland
Cortland Regional Medical Center
Our Lady of Lourdes Memorial Hospital, Inc
Cayuga Medical Center at Ithaca
Cayuga Medical Center at Ithaca Psychiatric Unit
2
0
Delaware
O'Connor Hospital
Delaware Valley Hospital
A O Fox Memorial Hospital (Aurelia Osborn Fox Memorial Hospital)
24
1
Dutchess
Mid Hudson Valley Division of Westchester Medical Center
Vassar Brothers Medical Center
Northern Dutchess Hospital
143
31
Erie
Buffalo General Hospital
The John R. Oishei Childrens Hospital
Roswell Park Cancer Institute
Millard Fillmore Hospital Suburban Hospital
65
15
Franklin
Franklin
21
8
Fulton
Nathan Littauer Hospital
27
5
Genesee
United Memorial Medical Center
36
10
Herkimer
Little Falls Hospital
24
1
Jefferson
Samaritan Medical Center
Carthage Area Hospital, Inc
River Hospital
46
10
Lewis
Lewis County General Hospital
10
8
Livingston
Nicholas H Noyes Memorial Hospital
30
1
Madison
Community Memorial Hospital
Compare
Oneida Healthcare
42
7
Monroe
The Unity Hospital of Rochester
Rochester General Hospital
Highland Hospital
Strong Memorial Hospital
Monroe Community Hospital
568
124
Montgomery
St Mary's Healthcare
36
5
New York
New York Presbyterian Hospital - Weill Cornell Medical Center
New York Presbyterian Hospital -Columbia University Medical Center
4
0
Niagara
Roswell Park Cancer Institute
DeGraff Memorial Hospital
9
5
Oneida
Rome Memorial Hospital
Rome Memorial Hospital - IP MH
Faxton- St Lukes Healthcare
St Elizabeth Medical Center
86
20
Onondaga
University Hospital SUNY Health Science Center
Crouse Hospital
St Josephs Hospital Health Center
162
60
Ontario
FF Thompson Hospital
Clifton Springs Hospital
Geneva General Hospital
75
41
Orange
Garnet Health Medical Center
St Anthony Community Hospital
St Luke's Cornwall Hospital - Newburgh
Bon Secours Community Hospital
256
56
Orleans
Orleans Community Health

13
3
Otsego
Mary Imogene Bassett Hospital (Bassett Healthcare)
A O Fox Memorial Hospital (Aurelia Osborn Fox Memorial Hospital)
73
14
Putnam
Putnam Hospital Center
38
7
Rensselaer
Samaritan Hospital
The Burdett Care Center Inc
76
22
Rockland
Helen Hayes Hospital
Good Samaritan Hospital
Nyack Hospital
189
49
Saratoga
Saratoga Hospital
Ellis Hospital
110
58
Schoharie
Cobleskill Regional Hospital (Critical Access)
15
2
Schuyler
Schuyler Hospital
11
0
St. Lawrence
Canton Potsdam Hospital
Gouverneur Hospital
Clifton Fine Hospital
Claxton-Hepburn Medical Center
56
13
Steuben
Ira Davenport Memorial Hospital
St James Mercy Hospital
Corning Hospital
53
17
Sullivan
Garnet Health Medical Center-Catskills
Delaware Valley Hospital
48
11
Tioga
Our Lady of Lourdes Memorial Hospital, Inc
24
1
Tompkins
Cayuga Medical Center at Ithaca
Cayuga Medical Center at Ithaca Psychiatric Unit
Cayuga Addiction Recovery - Residential
6
1
Ulster
Health Alliance Hospital Mary's Avenue Campus
Health Alliance Hospital Broadway Campus
Ellenville Regional Hospital
102
19
Warren
Glens Falls Hospital
54
20
Wayne
Newark Wayne Community Hospital
32
15
Westchester
Northern Westchester Hospital
Westchester Medical Center
Phelps Memorial Hospital Center
White Plains Hospital Center
St. John's Riverside
St Johns Riverside Hospital-Dobbs Ferry Pavilion
Hudson Valley Hospital Center
New York Presbyterian Hospital - Hudson Valley Hospital
Hospital
St John's Riverside Hospital
New York Presbyterian Hospital - Lawrence Hospital
538
128
Wyoming
Wyoming County Community Hospital
18
2
Yates
Soldiers and Sailors Memorial Hospital of Yates County Inc
18
2