Health Care Reform and Employment
Mar 7th, 2011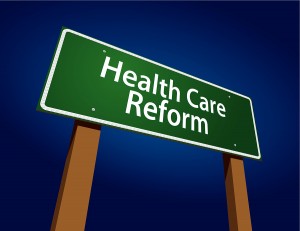 Since the passage of the health care reform bill, there are a few changes that have been instituted within the medical field that may or may not be accepted with a welcomed response. One of the major changes that have been instituted are with the relationship between the patient and the medical physician.
This will be a strained relationship for some years to come because most individuals will be introduced to medical teams rather than a personal medical physician. Another major change to the medical system is with the staff itself because the entire structure of payments are changing drastically. The new emphasis is on the primary medical physician and not with the medical staff within a hospital setting. The health insurance providers are in the process of learning how they will approach the new method of payments, which will now be based on a reward system.
In the past, patients, especially Medicare patients, would enter a hospital for medical services and be released before their ailment was under control. Now, under the scrutiny of the insurance industry, all patients will be monitored and kept longer when hospitalization is required to help keep the affordable health insurance payments by the insurance provider to a logical minimum.
The projections are for the overall costs being expended to reduce to a level that will accommodate all citizens with the rising costs of annual insurance policies and the rising costs of medical care. The idea is to eliminate the need for patients to return to the hospital setting, which in turn will affect the cost of the average monthly cost for health insurance for all citizens. Eliminating the reasons for repeat patients because they were released from the hospital too soon will eventually help to save money and that is the reason for the reformation.
The employment changes will consist of the many neighborhood medical centers that are expected to be complete by 2014 to handle the influx of new patients. The staff will consist of registered nurses, practical nurses, physician assistants, and osteopathic doctors. What will be obviously missing from many of the neighborhood medical centers is the medical physician.
Yet, when the different scenarios are in place it will help to lower the cost of insurance as the universal health care becomes implemented into the landscape for generations to come. The expectation is for all citizens to receive medical care when they are in need at a more affordable rate.
Related posts from our blog:
No related posts.