New York Health Department Supports Breast Cancer Awareness
Oct 24th, 2011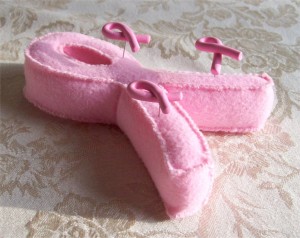 This October, the National Breast Cancer Awareness Month is celebrating their 25th year. Their fight continues as about 39,520 women die from  breast cancer as of a 2011 record.But their efforts are rewarded as more than 2½ million American women survive breast cancer.
In New York, there are more than 14,000 new cases of breast cancer in a year and 2,800 women die every year because of this illness.
The sooner that it is discovered, the chance of surviving is greater. This can be done through screening tests and regular check ups.
All women are at risk for developing breast cancer. Until now, there is no known cause for developing this illness. But researchers were able to identify the following risk factors:
genes; having a mother, sister, daughter or any close kin diagnosed with breast cancer
giving birth at a later age (more than 30 years old)
not being able to breastfeed
starting menstrual period at a young age (younger than 12 years old)
lack of exercise or physical activity
obesity
alcohol
undergoing hormone replacement therapy for a long time
Initially, breast cancer is discovered because of a lump in the breast. Having a lump does not automatically mean that you have cancer. It can be benign or non-invasive. The best thing to do is to have it checked by a physician or health care provider. You should also look out for these symptoms:
tenderness or pain in the nipple
change in the look and feel of the skin in the breast or nipple area
liquid discharge from the nipple
nipple turning inward
a change in the size and shape of the breast
The key to defeat breast cancer is early detection so you can have it treated as soon as possible. The first thing you can do is self examination. You do this on your own by feeling your breast and underarms to see if you can feel any lump. You can also ask help from a health care provider who will do this same procedure for you. But the most reliable is undergoing a mammogram which is very similar to an x-ray done in the breast part.
The New York State Department of Health Cancer Services Program is offering free preventive services if you fall within the following eligibility:
a resident of New York state
you do not have a New York health insurance policy or you have a policy but it doesn't cover breast cancer screenings
your income falls within their limit
you are within the age limit
you cannot pay for the screening
If you are interested, call 1-866-442CANCER (2262) to get more information.
Related posts from our blog:
No related posts.