Cancer Rates Fall Twenty Percent Over Twenty Years
Jan 21st, 2013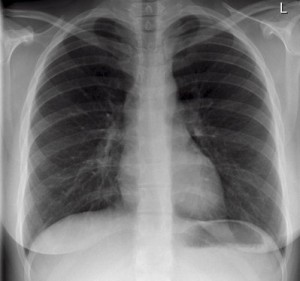 And now for some good news, cancer rates fall. Cancer-related deaths have dropped significantly over the last twenty years, according to the latest figures released by the American Cancer Society (ACS).
Cancer mortality rate peaked in 1991 with 215.1 deaths per 100,000. In 2009, the number went down to 173.1 per 100,000. That's a 20 percent decline. In addition, lower numbers were noted among the major cancer groups: lung, breast, colorectal, and prostate. All had more than 30 per cent decreases in mortality rates.
Despite the lower numbers, an estimated 1.6 million Americans will be diagnosed with cancer and more than 580,000 will die because of the disease in 2013. Cancer is still the second leading cause of death behind cardiovascular diseases.
The significant decline in deaths indicates the progress of the ongoing battle against cancer. With the 20 per cent decrease, 1.18 million deaths were prevented, including 153,000 in 2009.
The main reason for this improvement is the reduction in smoking rates. Other factors include early detection, better treatments, and healthy lifestyles.
Data shows that a lot can still be done. According to the ACS, more deaths could be prevented if cancer prevention and treatment methods were practiced more widely. A step toward this goal is important especially with the increasing population and the growing number of older Americans.
Cancer culprits
Smoking is the number one cause of cancer in the United States and more than twenty percent of Americans are smokers.
The states with the highest number of smokers (Kentucky and Missouri) also have the highest cancer death rates. States like California and Utah have the lowest cancer death rates owing to their low smoking rates.
The obesity epidemic is also a cause for major concern. Obesity is the second leading cause of cancer. A high-calorie diet and lack of physical activity is linked to more than a dozen types of cancer.
The number of obese Americans has been increasing steadily. In 2010, more than 35 per cent of adults and 20 per cent of children were considered obese.
A significant number of Americans do not receive adequate preventive and treatment services they need. Problem areas include breast cancer screening for women over 50 years and colon cancer screening among adults 50 years and above.
Source: VISTA Health Solutions
Related posts from our blog:
No related posts.