Where To Get Help With New York Health Insurance Questions?
Jan 15th, 2010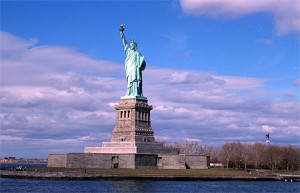 If you have a specific concern or question about health insurance in the state of New York there is one place you can go for help. That is the Health Insurance Resource Center. A New York state sponsored web site where any consumers can visit to find out about any aspects of what is available in terms of health insurance coverage in the state. They provide a great many links to help address any concerns you might have about a given issue related to health insurance. With this option you can read about the latest updates and information regarding any changes in the New York Health Insurance market and the laws. And by browsing the site you are able to find so many different sources that will assist you in the need for information. Are you unsure about what a given term means? They can also help with that problem. They have so many choices you can explore that will enable you to better understand some aspect of health coverage than is not clear. And they will provide specifics about any changes in things like Medicare Benefits or about any given consumer publications that are provided by Medicare.
With their easy to navigate system for checking out other items you can also learn about things such as other web sites that are helpful with learning more about health coverage. And there is a link the NYS Department of Health. Each of their resources will assist you in some special way with regards to coverage or other aspect of health insurance. This makes them a very valuable tool if you are looking for a given way to help find that special source for information that might not otherwise be available. Plus they also have the place to check on things like ratings of HMO's so you can compare and see which ones you figures best would be one you might wish to consider for coverage if you are looking. Also that will allow you to see how the HMO you have is doing in comparison to others. You can also read up on any health releases that have been issued recently. Under each of their categories you have a chance to truly find out the latest facts and relevant details that might apply to your needs. So for a person in search of help this can be a ideal place to visit and explore to get the facts.
Related posts from our blog:
No related posts.