Is Pregnancy a Pre-existing Condition to NY Health Insurance Companies
Jan 14th, 2010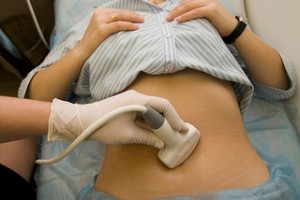 It has been estimated that about 13 percent of the women who find out they are pregnant do not have health insurance. And the question is whether a woman can find affordable health insurance after finding out she is pregnant? As a rule most insurance companies do regard pregnancy after the first trimester. So for many women this will make being able to get coverage after that time to be very difficult. It falls under the same relative area of pre-existing conditions such as heart disease or cancer. People with any kind of condition that is viewed in that category will be regarded as a high risk and therefore not as easily insured. Prevailing laws do allow companies to decline coverage in such situations since there is such an added risk. Therefore often it can be very challenging to find somewhere that will provide any time of health insurance for maternity related issues when the woman doesn't actually have it at the time she finds out she is pregnant. And that can mean a women in such situation will require some form of special assistance in order to have any kind of coverage that will help with her basic needs.
There are some options available to woman who is faced with this problem. One of these is the Ameriplan. It is a discount program that can save a woman up to 50 per cent on the cost of a pregnancy. This is not a health plan it is way to assist with saving some of the cost of such expenses. And is available in every state except for Alaska. A second option that is available to some women is Medicaid. There are certain qualifications that you have meet in order to qualify. Those relate to income how much money you make. You will need to check with Medicaid directly to get the details about whether or not you qualify for this type of assistance.
One final option could be the help of WIC, women, infants and children, government sponsored program with options to help uninsured women. They also serve women, infants and children under five. And if none of those options are possible, there is might be benefit into considering using a birthing center instead of a hospital. They can help reduce the delivery costs to about half what you might otherwise pay. There are web sites you can used as resources to help deal with the problem of health coverage for pregnancy.
Related posts from our blog:
No related posts.