New York Health Benefit Exchange to Open in October
Mar 25th, 2013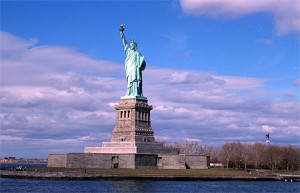 The Affordable Care Act of the Obama Administration aims to improve how individuals and small employers purchase health insurance by 2014.
Under the new law, each state is required to have its own health insurance exchange or marketplace where people can shop for and enroll in health insurance coverage.
States can either setup their own exchange or have Washington set it up for them. The state of New York opted to setup its exchange known as the New York Health Benefit Exchange. Starting Oct. 1, 2013, individuals, families and small businesses can use the exchange to compare health insurance plans, calculate costs, and choose coverage online, in person, through phone, or via mail.
Because of the complexity of operating the exchange, several issues are still unclear. For now, here are the most important points about the upcoming marketplace:
Coverage is mandated by 2014.
The exchanges are available to individuals and families who don't have employer-sponsored coverage and don't qualify for government-sponsored programs. They are also available to small businesses with fewer than 50 employees.
The exchange will allow consumers to compare benefits and costs between plans. The marketplace will operate like Amazon or Travelocity for health insurance.
Penalties will be imposed on people without insurance, unless they meet certain financial conditions. By 2016, penalties will amount to $695 per adult or 2.5 percent of income, whichever is higher.
People within a certain income level can qualify for government subsidies.
Catastrophic plans with very high deductibles will be available for individuals younger than 30 years old.
Health insurance plans must file applications before they can become available in the exchange.
All plans must provide essential health benefits in accordance with the ACA guidelines. Plans will be offered in different levels – bronze, silver, gold, and platinum – based on coverage for medical costs.
For more information, visit the Health Insurance Exchange guide.
Related posts from our blog:
No related posts.