Are People With Health Problems At Risk of Losing Health Coverage
May 6th, 2013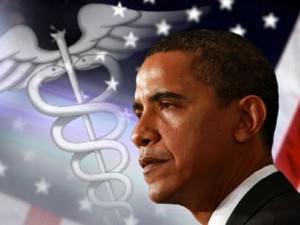 Sick people who have Pre-Existing Condition Insurance Plan (PCIP) are at risk of losing their health coverage because of cost increase, state officials say.
Denying Health Coverage to those with medical conditions
Under the Obama administration's Patient Protection and Affordable Care Act, people with serious medical problems can no longer be denied health coverage or charged extra starting 2014. The PCIP helps bridge the gap for those patients until next year.
In a letter to Health and Human Services Secretary Kathleen Sebelius, state officials expressed disappointment over a proposal that they believe would transfer the risk for medical cost increase to states in the latter days of the program.
"We are concerned about what will become of our high risk members' access to this decent and affordable coverage," wrote Michael Keough, chairman of the National Association of State Comprehensive Health Insurance Plans.
Officials fear for the nearly 100,000 people who currently have the plan. Heart disease and cancer are common diagnoses for the group.
"We fear … catastrophic disruption of coverage for these vulnerable individuals," added Keough, who runs North Carolina's program. He warned of "large-scale enrollee terminations at this critical transition time."
The crisis puts the Obama Administration under bad light as it tries to persuade states to accept a major expansion of Medicaid under the new law. Supporters of the expansion contend that "Washington is a reliable financial partner."
Is Funding adequate to keep up with health costs
What's the problem? When the PCIP was set up, federal health care law placed a $5 billion cap on spending, and that money is now running out because the  health costs of beneficiaries turned out higher than expected.
Obama did not ask for additional funding for the program in his latest budget. Meanwhile, a republican proposal tap funds in the health care law failed to gain ground in the House last week.
Brian Cook, a spokesperson for the HHS agency that oversees the health care law, warned that thousands could lose health coverage.
"These actions are part of our careful management of the program to ensure that there is a seamless transition…for enrollees, and that funding is spent appropriately," Cook said.
Related posts from our blog:
No related posts.