Nine States Need Assistance For Their High-Risk Pools
Jan 6th, 2012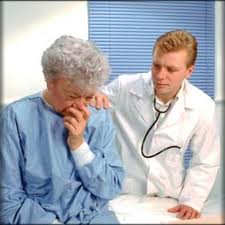 Nine states have asked for more funding from the US federal government to make sure their high-risk pools have enough funding until 2014, the Obama administration announced last Thursday. High-risk pools provide health insurance coverage for individuals with pre-existing conditions.
California and New Hampshire, two of the states which asked for this additional allotment have already been assured of additional money. Alaska, Colorado, Montana, New Mexico, Oregon, South Dakota, and Utah are the seven other states with pending requests with the Centers for Medicare and Medicaid Services or CMS.
Bennet Blodgett, spokesperson for the CMS, shared the agency's continued efforts to work with the states to provide for their needs. "We will adjust each state's yearly allotment as necessary," he added.
However, there is a problem with disproportionate allotment of funds between states. For example, Alaska, which has 48 individuals under its pre-existing conditions pool as of October 31 is allotted $13 million. The state of Montana, on the other hand, which has 269 people under the same pool, was only allotted about $16 million.
Funding allotments for some states are already starting to run low. This is largely due to the unforeseen higher than expected health care costs.
California and New Hampshire officials are worried that they might soon run out of money to fund their pre-existing condition pools by early this year. California was given a extra $118 million funding in addition to their initially allotted $761 million.
New Hampshire, which was allotted $20 million, was given an additional $30 million. The "Granite State" which has 260 people under its pre-existing pool, has already spent $12 million for the program by September 2011. Roland Lamy, the assistant director of the nonprofit group New Hampshire Health Plan which administers the high risk pool, declared that people under the program were "sicker than anticipated."
According to the US Department of Health and Human Services, nearly 42,000 individuals have signed up for the new Pre-existing Condition Insurance Plans or PCIP as of October 31. The program, which started in June 2009, was expected to serve between 200,000 to 400,000 individuals. An increase in enrollment has been noted since the summer after increased campaign efforts and a drop in premium prices (as high as 40% in some states). In order to qualify for the program, you must be uninsured for at least six months prior to application and either have been denied coverage by an insurance company, or is certified to have a chronic health condition by your doctor.
Related posts from our blog:
No related posts.