Stop Ruining Your Workout Right Now
Mar 14th, 2013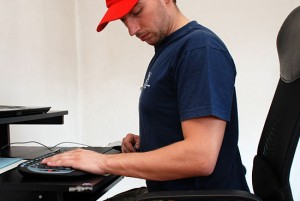 Getting fit doesn't start and end at the gym. What you do during the entire day can actually affect your workout results. Here are some things that might be ruining your workout goals.
Wearing heels all the time
Wearing heels may look good for some women, but it can also damage your workout efforts. A study has found that wearing heels can shorten calf muscles which can lead to muscle fatigue and stiff Achilles' heel. These problems may cause you to miss your workout and set you back a few days. Don't wear heels for more than twice a week, especially when training intensely.
Sitting too much
Having a desk job means spending most of your day getting stuck in a chair. Even if you spend a lot of time in the gym, prolonged sitting is a serious health hazard and has been proven to cause early death. It can ruin your workout by causing stiffness and body imbalances. Crossing the legs worsen the problem by decreasing circulation, causing lower back or joint pain, and exacerbating existing injuries. Make sure you sit with a proper posture and pay attention to how much time you spend sitting. Set up a timer to remind yourself to take breaks throughout the day.
Not eating enough before your workout
You need to eat before working out to keep up with the demands of your routine. However, you shouldn't go over your limit or you'll ruin your workout by getting cramps and feeling sluggish. Eating too little can also make you lose your motivation since you won't have enough energy to last long enough. You may have to try different things to know how much you need to eat before your workout. Generally, your pre-workout snacks should be rich in protein and carbohydrates. You should also eat 30 minutes before your exercise and avoid high-fiber and gas-forming foods.
Not getting enough sleep
Working out requires a lot of energy, and lack of sleep can drain even more. Make sleep a priority when you're working out so you can perform better for your routine. Finish your day early so you'll have more time to relax and drift off to sleep easier.
Related posts from our blog:
No related posts.