Study Suggests Mammograms Promote Breast Cancer 'Over Diagnosis'
Apr 9th, 2012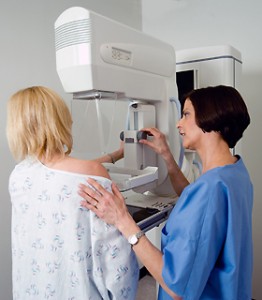 For years, we have been taught that all breast cancer cases require immediate medical attention, and must be identified as soon as possible. Medical practitioners have been encouraging women to undergo screening for the disease since so much depends on its early detection. However, a recent study in Norway has found that this may not always hold true.
The study suggests that as much as twenty five percent of breast cancers detected through mammograms are harmless and would not have caused any problems with women. Such cases may be classified as "over-diagnosed," when the tumor detected would not have caused death or even any symptoms. Over-diagnosis may be a problem since women may still receive tests and treatment that are not needed otherwise.
Researchers in Norway analyzed data during the ten year introduction period of a screening program which started in 1996. The number of breast cancer cases was compared between areas that had the program and the areas that didn't have the program yet. Data from ten years before the program started were also included.
According to the study, for every 2,500 women who got mammograms, one death from the disease was prevented and twenty cases were identified that could have caused serious physical damage if they'd gone undetected. Among the same group, over-diagnosis occurred six to ten times.
Dr Mette Kalager, study leader and breast surgeon at Norway's Telemark Hospital, said that women should also be informed about the risks of over-diagnosis before they get mammograms. Unfortunately, there is still no proper way of differentiating between legit and over-diagnosed cases.
"'Once you've decided to undergo mammography screening, you also have to deal with the consequences that you might be overdiagnosed" said Kalager.
The study analyzed nearly 40,000 breast cancer cases but did not include ductal carcinoma in situ or DCIS, an earlier stage cancer that has a different behavior. An estimated 1,169 to 1,948 women were over-diagnosed with the disease and received unnecessary medical treatment.
"'When you look for cancer early and you look really hard, you find forms that are ultimately never going to bother the patient" said Dr. H. Gilbert Welch of the Dartmouth Institute for Health Policy and Clinical Practice. "Women need to know that although mammography can help many people it can also result to unnecessary treatment."
The study suggests that over-diagnosis might be more common in the United States because the annual breast cancer screening begins at an earlier age among American women. Many U.S. health care professionals recommend that woman start receiving annual  mammograms at age 40.
Several measures were suggested to help address this issue like raising the threshold level for reporting abnormalities and implementing a "watch-and-wait" approach. However, the authors agree that women and radiologists might find these measures difficult to accept.
"Most women aren't aware of the problems with over-diagnosis," said the authors. "It is our ethical responsibility to raise awareness."
Related posts from our blog:
No related posts.