Lost Your Job? You May Be At Risk For Heart Attack
Nov 20th, 2012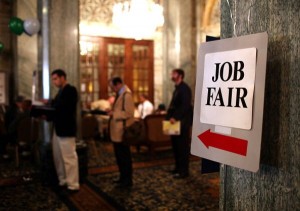 Jobless people in their 50s and early 60s may have similar risks for heart attacks as smokers do, a recent study suggests.
The study, published online in the Archives of Internal Medicine, surveyed more than 13,000 people aged 51 to 65 years across the United States between 1992 and 2010.
The team has found that the risk for heart attack jumped 27 percent within the first year of losing a job and rose incrementally with succeeding layoffs or firings.
During the study period, there were more than 1,000 recorded heart attacks and experts suspect that stress may be the main contributing factor. The team did not see the same effect on those who voluntarily gave up work.
"Looking at a lifetime of exposure to a social stressor such as unemployment – the number of times a person has lost a job or the amount of time they're without a job – there's an independent association with heart attacks," says lead author Matthew Dupre, assistant professor at Duke University.
The team did not expect the results especially since they took into account known risk factors.
"The fact that the associations remained largely unchanged despite accounting for more than a dozen suspected risk factors was somewhat unexpected," Dupre says. "Changes in income, health insurance, health behaviors, physical health status, and the like had little impact on the risks related to unemployment. Instead, we found that the risks associated with multiple job losses were of the magnitude of other established risk factors, such as smoking, hypertension, and diabetes."
Previous studies have suggested that having a stressful job may increase your risk for heart attack in similar fashion.
Here are some important points of the study:
Those who smoked, were overweight, and lacked exercise were more likely to suffer from a heart attack.
Those who were older, hypertensive, and diabetic also had higher risks.
After adjusting for known risk factors, the team has found a link between job loss and increased risk for heart attack.
Those who were recently unemployed had a 27 percent higher risk for heart attacks, regardless of occupation.
The effect was cumulative. Those who lost jobs four or more times had a 63 percent higher risk for having a heart attack.
Smokers had a 44 percent increased risk for heart attack.
Source: VISTA Health Solutions
Related posts from our blog:
No related posts.