Insomnia May Increase Heart Attack and Stroke Risks, Study Says
Nov 8th, 2012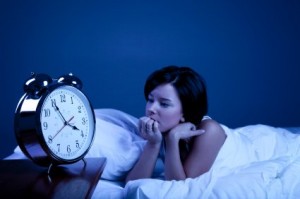 People with insomnia may have twice the risk for heart attack or stroke compared to those who get enough sleep, a recent study suggests.
The study, conducted by Taiwanese researchers, adds to the growing number of evidence that sleep problems can cause major illness.
Previous studies have suggested that sleep problems can cause or contribute health problems such as obesity, depression, diabetes, and high blood pressure.
Conversely, health problems like anxiety, chronic pain, heartburn, hyperthyroidism, restless leg syndrome can also cause insomnia.
"We know that things that contribute to insomnia can increase heart attack risk — issues like diabetes and even stress itself," said Gregg Fonarow, MD Professor of Medicine in UCLA Los Angeles. "We've seen studies about insulin sensitivity that show, for example, there can be large metabolic changes tied to wake-sleep cycles."
For the new study, researchers analyzed nationwide health data of about 2 million people. The team identified nearly 11,000 people with insomnia and more than 32,000 people without sleep-related problems. All subjects were at least 45 years old and did not suffer from other health problems such as anxiety, depression, sleep apnea, seizure disorder, and substance abuse.
Researchers found that 1.6 percent of insomnia sufferers experienced a heart attack during the four year study period, while only 0.76 percent of those who slept well had a heart attack.
The incidence of stroke among those with insomnia is 11.2 percent, as compared 6.5 percent among those without insomnia.
The team concluded that insomnia was associated with higher risk for future cardiovascular events like heart attack and stroke.
"It's an interesting finding and builds upon prior research demonstrating increased risk for heart attack associated with insomnia of this order of magnitude," Dr. Fonarow said. "This study adds new information, that there's a strong relationship with stroke as well."
However, the study doesn't recommend a more aggressive approach in treating insomnia just yet.
"Working to treat insomnia is good for quality of life but it's too soon to say treating insomnia will decrease your chance of [developing] heart disease," Dr. Fonarow said.
Simple tips to help you fall asleep:
1. Sleep and wake up on a regular schedule.
2. Avoid caffeine and alcohol.
3. Avoid taking naps.
4. Avoid bedtime snacks and fluids.
5. Use the bedroom only for sleep and intimacy.
6. Exercise regularly.
7. Get up and do something relaxing if you can't fall asleep within 30 minutes.
Source: VISTA Health Solutions
Related posts from our blog:
No related posts.