Longer Lives for Diabetics
May 25th, 2012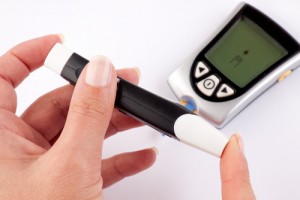 According to researchers from the Centers for Disease Control and Prevention and the National Institutes of Health, death rates for Americans with diabetes have dropped by 23 percent from 1997 to 2006. And death rate for diabetics who died from stroke or heart disease is even lower by 40 percent. This report was published yesterday in the Journal of Diabetes Care. The study involved 250,000 adults aged 18 and older from 1997 – 2004.
"Diabetes leads to many complications and shorter life spans," said Edward Gregg, the study's lead author and chief of epidemiology and statistics in CDC's Division of Diabetes Translation. "The fact that we found substantially lower death rates in both men and women was very encouraging," he said.
But generally, diabetics are still prone to die younger compared to those that do not have diabetes. Experts say that a diabetes diagnosis typically means ten years of life lost.
Better diabetes management, better diabetes awareness campaign, a healthier lifestyle and improved medical treatment are most likely the factors for the drop in diabetes deaths.
"Taking care of your heart through healthy lifestyle choices is making a difference, but Americans continue to die from a disease that can be prevented," said Ann Albright, Ph.D., R.D., director of CDC's Division of Diabetes Translation. "Although the cardiovascular disease death rate for people with diabetes has dropped, it is still twice as high as for adults without diabetes."
While the number of people dying due to diabetes-related illness is decreasing, the number of Americans who are diagnosed with diabetes are fast increasing. CDC estimates that 25.8 million Americans have diabetes. The number of people with diabetes has tripled since 1980. Most are diagnosed with type 2 diabetes. This also suggests that there is a fast-increasing rate of Americans who are obese.
"There's still a long way to go. The fact that Type 2 diabetes can be prevented with lifestyle intervention means that we really need to do more," Greg said.
For more information about diabetes or for a screening contact your health care provider or call your medical insurance carrier to find a physician in your area.
Related posts from our blog:
No related posts.