Diabetes Cases Soar In Most States: CDC
Nov 19th, 2012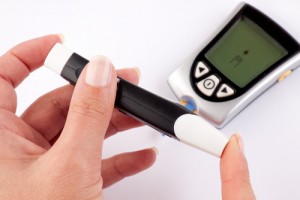 The number of Type 2 diabetes cases soar in 42 states by at least 50 percent in just under two decades, according to the latest Morbidity and Mortality report released by the Centers for Disease Control and Prevention. Moreover, there was at least a 100 percent increase in 18 of those 42 states.
"Even when you know that (the prevalence of diagnosed diabetes) is increasing, to see that level of increase was shocking to me," says lead author and CDC statistician Linda Geiss. "It was the 100 percent figure. 100 percent – that's a large increase."
According to the American Diabetes Association, there are nearly 26 million people with diabetes in the United States, and another 79 million people are pre-diabetic. Majority of these cases are Type 2.
"Risk factors for diabetes, including (inactive) lifestyle, and obesity, are some of the major reasons for the increase," says Geiss.
Other factors that may have contributed to the dramatic rise in numbers include the aging population, increasing lifespan of diabetics, and improved diabetes screening.
But "we have seen a striking and continuous increase, which is more likely the result of increased risk factors," Geiss added.
Researchers have found that the Southern states, with steadily increasing obesity cases, also had some of the highest increases in diabetes cases.
The top five states with the greatest spikes are:
Oklahoma           226 percent
Kentucky             158 percent
Georgia               145 percent
Alabama             140 percent
Washington        135 percent
"These are also the areas where diabetes is increasing at the fastest rate," Geiss says. These areas are known to have higher rates for the disease, such as obesity, and sedentary lifestyles.
Fortunately, we can do something to curb this continued rise. "Type 2 diabetes can be prevented by making changes to your lifestyle," Geiss says. "Get active, eat better, and lose weight."
Source: VISTA Health Solutions
Related posts from our blog:
No related posts.