Lack of Sleep Among Teenagers Linked to Heart Risks
Oct 5th, 2012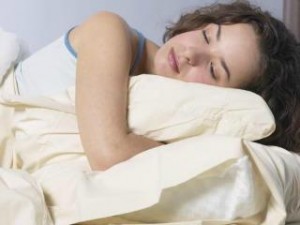 Lack of sleep among teenagers may be linked to heart problems later in life, a new study finds.
The study, which appears in the Canadian Medical Association Journal, surveyed 4,100 healthy teenagers in Ontario to assess their quality of sleep. Researchers found that one-third of those with sleep problems such as lack of sleep, restlessness, and bad dreams were likely to be overweight or have high blood pressure or high cholesterol levels.
There might not be a direct cause and effect relationship between sleep problems and increased risk for heart problems, according to senior researcher Dr. Brian C McCrindle of the Hospital for Sick Children in Toronto, Canada. However, a link between the two exists, he added.
"It's hard to get at the causal pathway," McCrindle said in an interview.
Authors pointed out that sleep problems may be connected to other unhealthy habits that may contribute to heart problems including lack of exercise, poor diet, and extended time in front of the TV and computer. This holds true for the teens in this study.
When those unhealthy habits are factored in, researchers found a link between poor sleep and higher rate of potential heart risks. So poor sleep may play a role.
Sleep may also indirectly contribute to heart problems. For example, sleep deprived teens may stay inactive. That's why proper sleep is important for teens.
"When people think about cardiovascular risk, sleep doesn't usually come up," McCrindle said. "These findings give some more evidence that sleep is one of the things people should think about."
Furthermore, researchers discovered that one-third of teens with worst sleep quality were 43 percent more likely to have heart risk factors compared to the third with the best sleep quality.
All teens may have healthy hearts for now but the case may be different as they age.
"These risk factors tend to track into adulthood," McCrindle said. "And they tend to get worse."
Several studies have linked poor sleep to heart disease and diabetes among adults. The exact reason may be unclear, but scientists think that lack of sleep may have negative effects on certain hormones that regulate appetite and fat metabolism.
Lack of sleep may also cause people to eat unhealthy during the night and deprive them of energy needed for exercise during the day.
"I think the importance of sleep hygiene cannot be overemphasized," according to lead researcher Dr. Indra Narang. "In general, we recommend that teenagers get 8 to 9 hours of sleep each night."
Related posts from our blog:
No related posts.