Hypertension: Becoming a Common Disease for Children
Jun 21st, 2012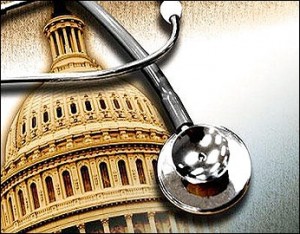 Hypertension is becoming a growing problem in the U.S. today. But it's alarming to know that this not only pertains to adults but to children as well. Hospitals have noticed a dramatic increase in hospital confinement for children with hypertension over the past decade from 1997-2006. According to the CDC (Center for disease Control and Prevention), this problem is a result of the growing number of children with Diabetes. As per CDC's record, 17% of children and teens are diabetic. This gives way to other problems – more serious health problems in the future and an increase in health care costs .
Hospital care for children's hypertension rose by fifty percent. According to Dr. Cheryl Tran and her colleagues from the University of Michigan. The average discharge cost rose from $35,600 in 1997 to $53,500 in 2006. Their study also revealed that between 1997 and 2006, there had been 71,282 discharges with either primary or secondary codes for hypertension. Most of the children were male between age 10 to 18.
High blood pressure is silently affecting our children. As an editorial puts it, "High blood pressure affects more kids than other problems that get more attention, such as autism or epilepsy," Dr. Joshua Samuels writes.
Hypertension in children may also lead to  seizure,  headache, systemic lupus erythematosus  and obesity.
Because of the alarming rate of children with hypertension, Tran is promoting preventative health education for parents.  "Not only are the economic consequences high, but children could suffer later in life if their hypertension is not addressed quickly." she said.
"It's important that the health care community and families are addressing healthy lifestyle habits," Tran said. "That they're working together to identify children with hypertension early on.  They need to be cognizant of their [children's] growth percentiles and their blood pressures.  That's the first step to preventing this condition."
Related posts from our blog:
No related posts.