Home Based Businesses and Health Insurance
Feb 2nd, 2012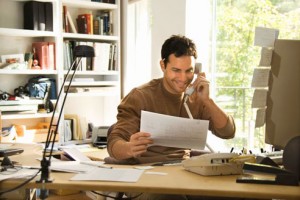 Deciding which health insurance provider can offer you, the most health insurance coverage at the best price is difficult enough. When you are operating a home based business, the choices of low cost health insurance become slightly estranged. Most individuals are aware that when they purchase a health insurance policy through a group the overall cost is divided amongst all those who are involved.
This is a method to lower the cost of health insurance for each individual because in larger group numbers there is a base figure for the health insurance provider to work. As an individual involved in operating a home based business there are still a few avenues you can research to purchase an affordable health insurance policy, but it will take some work.
1. Join a group, like the local Chamber of Commerce
2. Research health insurance providers who cater to small businesses
3. Gather information of your personal medical needs
4. Research health insurance coverage that will suit you
5. Research the advantages of a health savings account
Colleges, Universities, an alumni association, professional and amateur sports teams, and the local Chamber of Commerce all have low cost health insurance group plans that will accommodate the needs of those enrolled. This is an option to consider before purchasing an individual health insurance policy at a higher cost.
Many of the health insurance providers do offer affordable health insurance coverage with the small business in mind and may be another avenue for you to research before making any decision. The competition between health insurance providers is often an overlooked factor in finding a health insurance plan that will suit your needs and that of your home based business.
Home based businesses are hard pressed to purchase an affordable health insurance policy for medical protection because one catastrophic event can compromise your business and that is not what you want to happen. It does no good to procrastinate and eventually find your business is no more because you neglected to find an affordable health insurance policy to help cover the cost of your personal medical requirements.
Researching which health insurance plan will provide for your personal needs will take time, but the end will be justified the first time you experience a high medical bill from your health care provider. Another viable option is to research the possibility of acquiring a health savings account. This will afford you much more flexibility as opposed to the traditional health insurance policy that deals with the HMO, PPO, and POS.
Related posts from our blog:
No related posts.