Heart Related Deaths Rise in Winter Regardless of Climate, Study Says
Nov 7th, 2012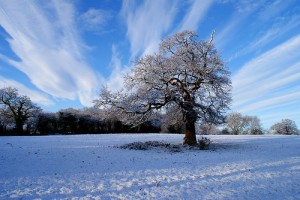 Deaths due to heart-related issues are likely to occur during the winter months regardless of the climate, a recent study says.
The research, presented at the American Heart Association's Scientific Sessions 2012, analyzed 2005-08 deaths from Arizona, Georgia, Los Angeles, Massachusetts, Pennsylvania, Texas, and Washington; areas with different climates.
"This was surprising because climate was thought to be the primary determinant of seasonal variation in death rates," said Dr. Bryan Schwartz, M.D., who led a team of researchers from Good Samaritan Hospital in Los Angeles.
All seven areas showed an increase in total and heart related deaths such as heart attack, heart failure, cardiovascular disease, and stroke, from 26 percent in the summer to 36 percent in the winter during the study period.
Researchers found that the seven areas with different climate exhibited similar seasonal patterns of total and cardiac deaths. They also found that death rates were clustered closely together in all areas. Statistically, all sites showed the same results.
The team's analysis was not designed to determine what might cause the increase in heart-related deaths during winter. One possible reason, according to Dr. Schwartz, is that cold weather might increase blood vessel constriction and raise blood pressure.
"In addition, people generally don't live as healthy in winter as they do in summer. They don't eat as well and don't exercise as much," Dr. Schwartz said. "People should be extra aware that maintaining healthy behaviors is important in winter," he added.
The following are simple tips to help prevent winter heart attacks:
Continue with your exercise plan. Create a plan if you don't have one yet. Remember, you don't have to go outdoors to exercise. Just walking inside your house can do wonders.
Visit your local gym or look for other ways to workout indoors.
Eat healthy and mind your portions.
Monitor and manage your blood pressure daily.
Pay close attention to the symptoms when you feel ill.
Get enough sleep and rest.
Source: VISTA Health Solutions
Related posts from our blog:
No related posts.