Only Three Percent of Americans Have Healthy Hearts
Dec 20th, 2012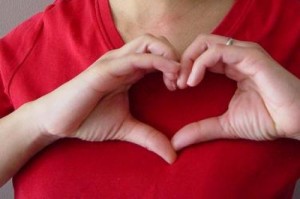 This may come as a surprise, only three percent of Americans have healthy hearts, a new study by the American Heart Association said.
The study, published Dec. 19 in the Journal of the American Heart Association, was based on a survey of more than 350,000 Americans conducted in 2009. Researchers evaluated the participants' heart health information.
The same study also revealed that ten percent of Americans have poor heart health. Oklahoma (1.2 percent), West Virginia (1.5 percent), and Mississippi (1.5 percent) are among the bottom states while District of Columbia (6.9 percent), Vermont (5.5 percent), and Virginia (5 percent) are among the top states.
Participants were scored according to these nine criteria:
No high blood pressure
No high cholesterol
No diabetes
Not overweight
Not underweight
Not obese
Don't smoke
Do at least 150 mins. of moderate physical activity or 75 mins. of vigorous physical activity a week
Eat five or more servings of fruits and vegetables a day
The highest score was 7, with an average score of 4.4.
The study showed that residents of New England and western states had higher percentage scores compared to those from the southern states.
The study shows that the Americans' heart health differs significantly by state and could be used as a blueprint to help states formulate guidelines to improve heart health in their areas.
Researchers excluded those with existing coronary heart disease and stroke because of the differences in risk factors. The study relied on self-reports which might have led to inaccuracy of the findings especially if individuals were unaware of an existing heart condition.
Source: VISTA Health Solutions
Related posts from our blog:
No related posts.