Grapefruit Juice Makes Anti-Cancer Drug More Effective at Lower Doses
Aug 9th, 2012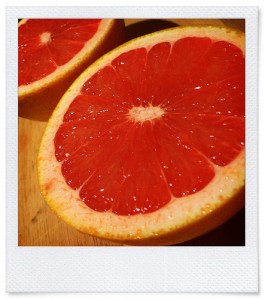 Grapefruit juice can help an anti-cancer drug become more effective at lower doses, a recent study in the United States said.
Scientists from the University of Chicago analyzed the effects of certain foods on the metabolism of sirolimus, an anti-cancer agent.
The study, published in the August issue of Clinical Cancer Research, showed that the drug gets more effective even at lower doses when taken with grapefruit juice.
Sirolimus is administered to prevent organ rejection after a kidney transplant and helps people with cancer. However, it is rapidly metabolized by the body and is eliminated before it can show its beneficial effects. Administering the therapeutic dose of the drug is also associated with serious gastrointestinal problems.
"Grapefruit juice, and drugs with a similar mechanism, can significantly increase blood levels of many drugs, but this has long been considered an overdose hazard," said Dr. Ezra Cohen, study director and cancer specialist at the University of Chicago Medicine. "Instead, we wanted to see if grapefruit juice can be used in a controlled fashion to increase the availability and efficacy of sirolimus."
For the study, 138 patients with incurable cancers were given sirolimus in three different ways: sirolimus alone, with a glass of grapefruit juice, or with ketocanazole, a drug which slows down the metabolism of other drugs.
At the beginning of the study, sirolimus was administered to patients at low doses. Dosage was gradually increased to find out how much of the drug brings not only the most anti-cancer benefits but also the least amount side effects.
For the sirolimus only group, the optimum dose was 90 milligrams per week. However, at 45 milligrams per week, the drug causes nausea and diarrhea, prompting the group to lower their dosage.
For those taking sirolimus with grapefruit juice, the effective dosage was between 25 and 35 milligrams per week, while the group which took the drug with ketoconazole needed only 16 milligrams per week to get the benefits.
Scientists explained that grapefruit juice prevents enzymes in the digestive system from breaking down sirolimus for a few days. Researchers favored grapefruit juice over ketoconazole because it is non-toxic and does not carry the risk of overdose.
None of the patients had a complete response to sirolimus for the duration of the study. However, 30 percent of the patients' cancers did not advance.
Related posts from our blog:
No related posts.