Fathers' Jobs Linked to Birth Defects
Jul 26th, 2012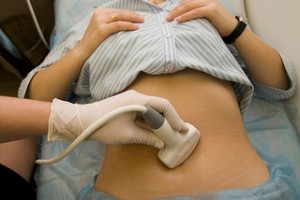 Future fathers beware. Your occupation can affect your offspring's chances of having one or more birth defects, a recent study has found.
The study, published online in Occupational and Environmental Medicine has linked certain types of paternal jobs to a greater risk of having birth defects in offspring including defects among stillborn, aborted, and live born babies.
Researchers from the Center for Birth Defects Research and Prevention at the University of North Carolina conducted phone interviews of men who became fathers between 1997 and 2004. Data was compared between 1,000 fathers who had children with at least one birth defect and 4,000 fathers of children with no congenital abnormalities.
Fathers were asked what their jobs were three months prior to conception, believed to be the  crucial period when sperm carries and passes on defects to offspring. According to the survey, majority of the fathers held only one job during this period. Most of them were under the managerial, sales, and construction industry.
According to the study, the following fathers had greater risk of having children with birth defects:
computer scientists
artists
mathematicians
physicists
photographers and photo processors
landscapers and grounds men
hairdressers and make-up artists
food service workers
office and admin support workers
sawmill operatives, chemical industry workers
crane and digger operators
drivers and printers.
Some occupations were associated to specific types of defects. Newborns of artist fathers are predisposed to have mouth, eyes, ears, gut, limbs, and heart defects. Birth defects associated with photographers and photo processors fathers include cataracts, glaucoma, and insufficient or absent eye tissue. Offspring of drivers commonly have defects like glaucoma and insufficient or absent eye tissue. Gut abnormalities were the defects commonly associated with children of landscapers and grounds men.
The study did not explore what particular hazardous chemicals or elements the fathers were exposed to that may have caused these defects. The findings are consistent with previous studies which associated fathers' roles and congenital defects. Researchers recommend further studies on specific occupational hazards.
For more health news visit Health News.
Related posts from our blog:
No related posts.