Exercise Lowers Breast Cancer Risk
Jun 27th, 2012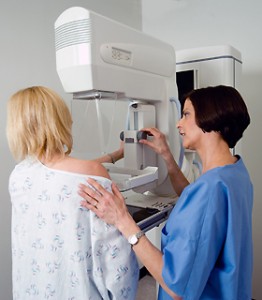 A new study published in the journal Cancer by Lauren McCullough, a doctoral candidate in epidemiology at the University of North Carolina, Chapel Hill and her colleagues, suggests that women who exercise has a lower breast cancer risk than women who are less active.
Based on the study, even just mild physical activity like walking, gardening, cleaning the house or doing other household chores can reduce a woman's risk by 6 percent.
The study involved 1,500 women with breast cancer and 1,555 women without breast cancer who were part of the Long Island Breast Cancer Study Project, aged 20 to 98. The women were asked about physical activities they did for about an hour per week for three months.
The study revealed that overall, women who exercised had a lower risk for breast cancer. But results varied for different age groups. Those that will benefit most are those women who exercise 10 to 19 hours per week. They have 30 percent less chance of developing breast cancer. This applies to women who are either in their childbearing years or even after menopause.
"The observation of a reduced risk of breast cancer for women who engaged in exercise after menopause is particularly encouraging given the late age of onset for breast cancer," says McCullough. "We are excited by that, because it tells women that even if they are overweight or obese, they can still engage in physical activity and while they won't lower their risk of breast cancer [below average], they will not be increasing their risk of the disease."
However the study also suggests that those who gain weight even as they exercise especially those who are beyond menopausal stage are likely to increase their risk for breast cancer. This is because the visceral fat that develops after menopause increases fat deposition and also increases the risk for breast cancer, as per Time's report.
Researchers believe that the key to avoiding health risks is a healthy diet and exercise.
Related posts from our blog:
No related posts.