Early Menstrual Cycle May Be Linked To Heart Disease
Nov 16th, 2012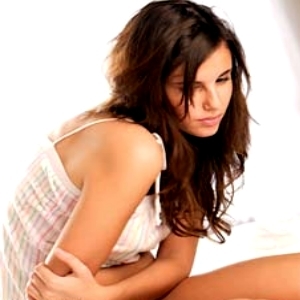 Early menstrual cycle may indicate an increased risk for cardiovascular disease, a recent study suggests.
Cardiovascular disease is the leading cause of death among women in the United States. However, researchers are still looking for ways to tell which women are more vulnerable since the disease appears later in women than it does in men.
A recent study conducted by the National Heart, Lung, and Blood Institute may have found a link between the onset of menstrual cycle and heart disease.
"The purpose of this study was to examine whether female reproductive risk factors -– including onset of menarche, number of births over a lifetime (called parity), onset of menopause, and menopausal status –- are associated with indices of body fat composition," said researcher Caroline S. Fox, MD.
Researchers have found that menarche at a younger age is associated with higher body mass index, larger waist circumference, and adult obesity.
"We found that earlier onset of menarche is associated with overall adiposity (fat), whereas parity and menopausal age were not associated with adiposity measures," Dr. Fox said. "Post-menopausal women also had higher levels of overall adiposity, though this appeared to be mostly due to age and not menopausal status," she added.
For the study, researchers analyzed data of more than 1,600 women over 40 years old. The women were assessed for visceral adiposity (belly fat) and subcutaneous adiposity (fat under the skin).
The researchers studied the relationship between both types of fat and female reproductive factors after making adjustments for age, smoking status, alcohol consumption, physical activity index, hormone replacement therapy, and menopausal status.
Results showed that the first onset of menstruation was associated with generalized but not regional body fat deposits.
"This research suggests that select female reproductive risk factors, specifically onset of menarche, are associated with overall adiposity, but not with specific indices of body fat distribution," said head researcher Subbulaxmi Trikudanathan, MD, Internal Medicine in Brighton, MA.
"Ultimately, the important question is whether female reproductive risk factors can be used to target lifestyle interventions in high-risk women to prevent the metabolic consequences of obesity and cardiovascular disease," Dr. Trikudanathan added.
Source: VISTA Health Solutions
Related posts from our blog:
No related posts.