Drinking During Pregnancy
Jun 26th, 2012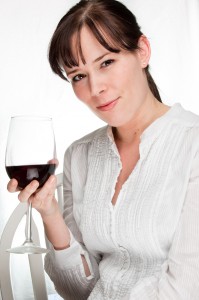 Recent studies published in BJOG: An International Journal of Obstetrics and Gynaecology suggests that moderate drinking during pregnancy may not be bad for the baby.
It's common knowledge for women to never drink alcoholic beverages once they find out they're pregnant. While there are some who dare, they suffer the stigma of society. But this may no longer be the case.
Five recent studies  from Denmark has found that mothers of five-year-old-children who drank low to moderate levels of alcohol did not pose any ill-effects to the child. Moderate level means up to 12 grams, one to eight times per week.
However, mothers who drank more than the moderate level resulted in children with low attention span.
Low consumption means one to four drinks per week; moderate level means five to eight drinks per week.
The study involved 1600 pregnant women who were an average of 31 years old. The goal was to find out how a child's neurodevelopment may be affected by alcohol. This refers to a child's IQ, attention span and "executive function" skills.
In conclusion, the study suggests that drinking low to moderate levels of alcohol did not manifest any ill-effect on the child's neurodevlopment. It did not show any difference with those children born to mothers who never drank throughout their pregnancy.
"Our findings show that low to moderate drinking is not associated with adverse effects on the children aged five," Dr. Ulrik Schioler Kesmodel, associate professor of gynecology at Aarhus university in Denmark and author of the study said.
However despite the assurance from the new findings, some experts are advising women to take this news with a grain of salt. Pregnant women are urged to still be cautious with regards to drinking.
Related posts from our blog:
No related posts.