Tips for Pregnant Women
Aug 10th, 2012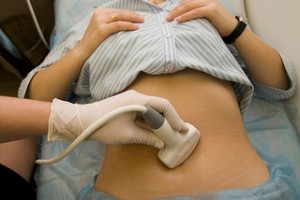 Women can get overly excited over the news of a pregnancy. After that comes a long list of dos and don'ts to make sure you and your baby stay healthy. Here are some simple tips for pregnant women
Prenatal care
Prenatal care can help your health care provider monitor your pregnancy, your baby's development, and detect any abnormalities. Contact your health care provider and schedule for an appointment as soon as you find out you are pregnant. Take note of the date of your last period to estimate your conception. Ask about prenatal care schedule so you can stick with all your appointments. As part of your assessment, you will be weighed, measured, and asked for your urine sample during your prenatal visits. Other tests and evaluations may be done at some point during your pregnancy.
Prepare for side effects
Be prepared for side effects especially during the early portions of your pregnancy like morning sickness, headaches, fatigue, and breast soreness. There are several steps you can take to control these symptoms and help you feel more comfortable. Eat small frequent meals to control nausea and to get your energy up. Ensure a good night's rest to combat exhaustion. Ask your doctor if you can take any medication to get rid of body pain and headaches.
Develop healthy habits
When you're pregnant, you are responsible for another human being that's why healthy lifestyle changes should be made. You can no longer smoke, drink alcohol, and join hazardous activities that can put your baby's life in danger. Be mindful of your diet and exercise regularly to improve your health. Go to sleep early, you need to get enough rest during your entire pregnancy. Any chronic condition should be closely monitored especially during the first trimester. Consult your doctor about any pre-existing health condition you might have to find out if you can still continue taking your prescribed medications.
Plan for your future
You should make plans for your baby's arrival. Nine months may not be that long, so you need to be ready as early as possible. Make arrangements regarding where you want to have your baby. It can be at a hospital, birthing center, or even your own home. Call your health insurance company to find out if you still need to accomplish any paperwork or get pre-approved for a hospital stay. Make a financial plan to pay your medical fees and set aside funds for your baby's provisions.
Related posts from our blog:
No related posts.