Dementia Cases on the Rise
Apr 12th, 2012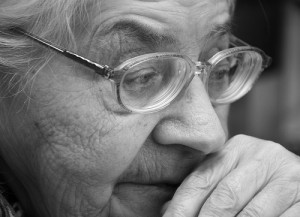 According to a recent report by the World Health Organization (WHO), there are currently 35.6 million people around the world living with dementia; and this number is predicted to increase by three times in 2050 to 115.4 million. Dr. Shekhar Saxena, head of WHO's mental health division said "The numbers are already large and are increasing rather rapidly."
Dementia is a mental disorder that affects a person's attention, reasoning, memory, language and personality.
The increase in Dementia cases lead to another problem – the cost. Care and treatment for patients with dementia costs $604 billion annually. This is how much their families and health insurance companies spend on their health care. WHO's director-general, Margaret Chan said "The catastrophic cost drives millions of households below the poverty line."
Their study revealed that dementia is plaguing countries across the globe but is affecting low and middle-income countries more by 58%.
The sad part is, only eight countries including Britain, France and Japan are equipped to deal with dementia at a national level. The US for now is prepared on a state level.
WHO suggests that one of the challenges in fighting dementia is the lack of proper diagnosis even in rich countries. This allows the condition to develop until it reaches a late stage.
"Most people regard dementia as a normal sign of aging, which is not correct. Older people have problems of memory and cognition, but dementia is a disease with much more rapid symptoms and progression," said Dr. Saxena.
The report recommends raising public awareness. Marc Wortmann, Executive Director of Alzheimer's Disease International said, "Public awareness about dementia, its symptoms, the importance of getting a diagnosis, and the help available for those with the condition is very limited. It is now vital to tackle the poor levels of public awareness and understanding, and to drastically reduce the stigma associated with dementia."
WHO also recommends providing support to the caregivers. Most people providing care for patients with dementia are their family members or friends who more often than not are not trained caregivers.
Related posts from our blog:
No related posts.