Beware of Fake Adderall Sold Online
Jun 4th, 2012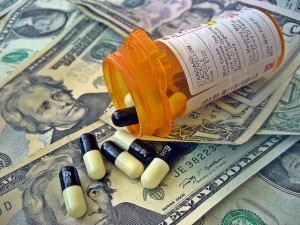 The Food and Drug Administration (FDA) is warning consumers about fake versions of Teva Pharmaceutical Industries' Adderall 30 mg tablets being sold online. They said, "Consumers should be extra cautious when buying their medicines from online sources." Adderall is prescribed to treat attention deficit hyperactivity disorder (ADHD) and narcolepsy.
Taking fake drugs is not only ineffective but may also jeopardize your health. Based on FDA's lab test, fake Adderall tablets contain tramadol and acetaminophen – ingredients that are used to treat acute pain. Genuine Adderall should contain four active ingredients- dextroamphetamine saccharate, amphetamine aspartate, dextroamphetamine sulfate, and amphetamine sulfate.
According to FDA it is difficult to obtain an active ingredient in the drug thus there has been shortage of supply for Adderall in the United States since last year. This may be a precedence for other drugs with limited supply to be counterfeited.
Look out for the following to detect fake Adderall pills:
color white
round-shaped
smooth texture
no markings
comes in blister pack
doesn't have the National Drug Code (NDC) 0555-0768-02
misspelled words on the package
On the other hand, genuine Teva Adderall tablets are orange/peach colored, has the letters "dp" on one side and "30" on the other side and they come in bottles.
Adderall contains a controlled substance which is addictive. Because of this, the Drug Enforcement Administration strictly regulates how much of the ingredient goes to manufacturers. This is their measure to prevent abuse.
After Teva got reports from victims of fake pills, they informed the FDA about it. This is after a consumer  noticed misspelled words on the package.
If you believe you have obtained counterfeit drugs contact the FDA's Office of Criminal Investigations (OCI) at 800-551-3989 or http://www.fda.gov/OCI.
If after consuming fake drugs you experience adverse side effects, get in touch with your health care provider and report to FDA's MedWatch Safety Information and Adverse Event Reporting Program by calling 1-800-332-1088 or reporting online at www.fda.gov/MedWatch/report.htm.
Related posts from our blog:
No related posts.