Students Turn To ADHD Drugs To Improve Test Scores
Jun 13th, 2012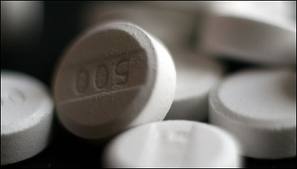 When we think of performance-enhancing drugs, we think of substances used to improve sports performance. But now, we can include drugs that improve performance in academic exams as well.
According to a recent report by the New York Times, high school students across the country have been turning to attention-deficit hyperactivity disorder (ADHD) drugs not to get high but to get higher test scores.
High school students, especially achievers, are pressured to excel in school, enter top universities, and have outstanding careers. Taking ADHD amphetamines like Adderall helps them focus during tests and improve their concentration when studying.
Aside jump-starting their morning and keeping them awake, students claim these drugs give them the ability to focus with precision.
Getting a hold of these drugs is relatively easy for students who want them. Most have prescription or know somebody who has one.
The intense competition between students to get into the best colleges drives the increase in the number of cases.
The abuse of such drugs is already common among college students. But little is known about how it started among high school students.
The problem isn't confined to a single area; it is now part of the culture in many prestigious high schools all across the United States, according to Drug Enforcement Agency (DEA) agent Gary Boggs.
Prescription drugs such as Ritalin and Adderall are listed as Schedule II drugs under the Controlled Substances Act because of its accepted medical use and high potential for abuse. Giving away such substances is considered a felony under federal laws.
When used as intended, prescription stimulants help ADHD patients calm down. But those who do not have the disorder find that the medication enhances their ability to focus, allowing them to handle intensive study sessions or long exam hours.
Abuse of these drugs can lead to a host of side effects, including depression and mood swings as a result of lack of sleep, heart problems, and acute exhaustion or psychosis during withdrawal period. In addition, counselors worry that these medications can serve as gateway drugs to other substances with potential for abuse such as sleeping pills and painkillers.
Related posts from our blog:
No related posts.