Appendectomies Not A Fertility Threat, Study Finds
Jul 13th, 2012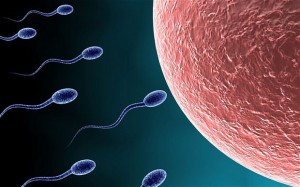 Good news for women who had or will undergo appendectomies: a new study finds that the invasive procedure won't affect your chances of getting pregnant as previously thought of by some fertility experts.
Appendectomy is one of the most common surgical procedures in the United States and is usually done to treat patients suffering from acute appendicitis.
Females carry a 6.7 percent lifetime risk for acute appendicitis, mostly occurring between the ages of 10 and 30 years.
Previous reports have linked ruptured appendices and pelvic infections following appendectomies to an increased risk for infertility. It was also suggested that the procedure itself can contribute to infertility as it can leave scar tissues obstructing fallopian tubes, blocking the fertilized egg's path to the uterus.
"A lot of patients thought they would become infertile after appendectomy," said Dr. Sami Shimi, study author and surgeon at the University of Dundee in Scotland. "But when I looked at the reports supporting this, they were really weak."
Dr. Shimi and his partners wanted to verify the link between appendectomies and fertility by conducting a bigger study, using a limited patient database. The team was surprised with the results.
"I was completely surprised that patients who had had an appendicectomy or appendicitis were more fertile, they had more subsequent pregnancies," Dr. Shimi said.
The team extended their study using records from the General Practice Research Database from the UK.
According to the study of more than 76,000 records, 39 percent of women who had an appendectomy got pregnant for the first time ten years after their procedure.
For twice that number of women who didn't have the surgery, the rate was 28 percent. The difference was also noted after age, birth control use, number of hospitalizations, and other factors were taken in.
The researchers are recommend further studies to find out if this signifies a real medical phenomenon or if women who undergo appendectomies have something unique.
Dr. Shimi allays fears of women who need to undergo the procedure who are concerned about fertility stating "that fear is unfounded."
Related posts from our blog:
No related posts.