Health Insurance To Cover Contraceptives
Jan 23rd, 2012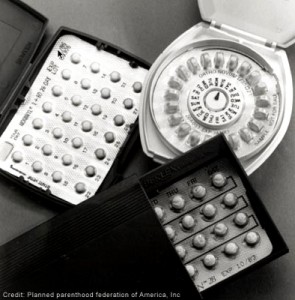 Secretary Kathleen Sebelius of the U.S. Department of Health and Human Services (HHS) gave a statement concerning the controversial topic of health insurance coverage without co-pays on January 20. This is in line with the Obama administration's plans to make birth control coverage without co-payments a requirement for most employer health insurance. However, for religious employers, the change will not take effect until next year.
The modification has received complaints from several religious groups but the administration refused to change or remove this requirement. As a provision of the Affordable Care Act, most health insurance plans will be required to cover all forms of contraceptives approved by the U.S. Food and Drug Administration (FDA) this August. Additionally, this change will take place without co-payments or deductibles for policyholders.
Some religious employers, like churches, were given an exemption by the federal government in 2011. This exemption is still in effect in the new version this year. However, organizations managed by religious groups, like charities, hospitals, and schools are worried that they will not qualify for this exemption. HHS officials released a report on January 20 stating that employers with religious objections, but are not qualified for the exemption will have until August 2013 to follow the new requirement. The U.S. Conference of Catholic Bishops, which is against the use of most forms of contraception, said the delay is "irrelevant." Sister Mary Ann Walsh, spokesperson for the conference, noted that despite the delay, the outcome will still be the same: the requirement will "force people to act against their conscience…It's meaningless."
Secretary Sebelius has addressed the religious issue by releasing a statement assuring the public that all comments regarding the mandate are being evaluated. She added that nonprofit employers with religious reservations will be given an extra year before requiring them to provide contraceptive coverage in their insurance plans. In her statement, the HHS also plans to require employers without contraceptive services coverage to give notice to employees. The notice will also contain the various places where contraceptive services are available like community health centers, hospitals, and public clinics. She also noted that the HHS will be working closely with all concerned groups during the transition period to discuss various issues.
The statement also contains arguments for contraception. The HHS cited several scientific studies that says "there are numerous evidence that shows several forms of contraception have great health benefits for women and their families." In addition, "contraception is shown to reduce health costs, and is the most common drug among young and middle-aged women." HHS added that by requiring coverage and removing cost-sharing, women will have better access to various forms of contraception. Opponents of contraceptive coverage say that the mandate will increase health care costs, thus affecting the economy.
Related posts from our blog:
No related posts.