Catholic Groups Sue Obama To Stop Contraception Mandate
May 23rd, 2012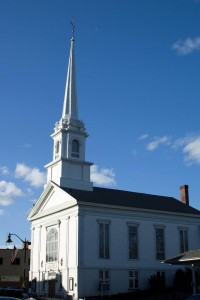 Catholic organizations including The University of Notre Dame sued the Obama administration in an effort to halt health care law's contraception mandate requiring employers to provide birth control coverage to their workers. These groups argue that the new law forces them to go against their beliefs and support birth control, contraception, and sterilization, or face heavy fines.
The controversial provision included in Obama's healthcare reform law has been the source of several arguments between the government and the Roman Catholic Church, which is strongly against artificial contraception.
Religious protests prompted the original law to exclude churches and other houses of worship from providing birth control coverage. However, nonprofit religious organizations such as charities, hospitals, and schools are not exempt from the new law's provision, triggering complaints from religious leaders.
In response to protests, the administration revised the healthcare provision in February, saying that health insurance companies will cover the cost of birth control coverage for religious organizations. But the 43 religious groups felt the changes weren't enough and filed complaints on Monday.
The revised mandate only allows exemptions for religious organizations whose purpose is to propagate their beliefs. Their employees and members must also have the same religious values.
Jane Belford, one of the complainants from the Archdiocese of Washington, said they are challenging the government's definition of religion.
"While this mandate paid lip service to the rights of conscience and religious liberty, it created a definition that was so narrow, even the work of Mother Theresa would not have qualified as religious," Belford said.
The groups claim that the administration violates the separation of church and state. The U.S. Conference of Catholic Bishops applauded the move by religious organizations. The Department of Health and Human Services (HHS) did not give a statement regarding the issue.
The lawsuits mark the rising tensions between Catholic leaders and President Obama, who is seeking reelection this year. The president garnered 54 percent of the Catholic votes during the 2008 elections and this issue can lose him valuable support.
Related posts from our blog:
No related posts.