Get Rid of Your Belly Fat
Aug 23rd, 2012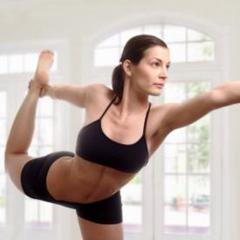 Being overweight will not only make you feel sluggish, it can also make you sick. It can lead to fat accumulation in the gut area and give you a saggy belly. This can hamper your physical activities. Preventing or getting rid of that belly takes a combination of increasing physical activity, toning with strength training, and eating a well-balanced diet. Here are some reasons to motivate you to get rid of your belly fat.
Health risks
What are the ill effects of gaining too much weight and having a saggy belly on your health? It can bring too much stress on your cardiovascular and pulmonary functions. Simple physical tasks like climbing stairs, jogging, or even walking can be more difficult than ever before. You are also more prone to diseases like certain types of cancer, heart disease, type 2 diabetes, stroke, and many more.
Nutrition
Daily exercise may not be enough to get rid of your bulge. You also need to have healthy and nutritious diet when your want to get rid of your belly. The United States Center for Disease Control and Prevention recommends eating only 400 calories with no more than five percent of the daily value of fat per serving. Have variety each time you eat; include fruits, grains, vegetables, lean protein, and dairy products. Check the label to see if your food is right for your diet. The CDC also recommends avoiding foods with high sugar content as the body stores excess sugar as fat.
Burn calories
Performing cardiovascular exercises lets you use your entire body at a calorie-burning pace for a period of time. Take advantage of your gym's cardio exercise programs and machines. Join step aerobics class, use the stationary bike, or a rowing machine. Being at home does not give you any excuse, you can run around your neighborhood, pop-in a kickboxing DVD, or shoot some hoops. Your goal is to get 30 to 60 minutes of exercise, five to seven days a week. Vary your exercises and aim for a moderate to high intensity pace. You will burn more calories during high-intensity workouts, which leads to more fat loss.
Strength training
Increasing your muscle mass through strength training will help you burn more body fat at a faster rate. Target your gut to make stomach muscles stronger. This won't remove the fat, but stronger stomach muscles will act like a girdle for your belly. A complete body workout will help you burn more fat and lose weight.
Source: VISTA Health Solutions www.NYHealthInsurer.com
Related posts from our blog:
No related posts.