Coverage for Avastin
Apr 7th, 2011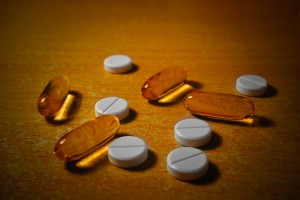 One of the more expensive pharmaceutical medications, Avastin, was under consideration for being discontinued. Under The Patient Protection and Affordable Care Act, this particular medication was considered above the cost line. This is a special medication for all patients who are in the last stages of breast cancer. The health insurance providers were to remove Avastin from their internal list of acceptable medication because of the high cost and because of a few of the predominant side effects such as the following.
1.    Incidents of heart attacks and strokes
2.    Incidents of high blood pressure and brain swelling
3.    Incidents of perforations within the large intestines
4.    Incidents of perforations within the small intestines
Yet, the removal of Avastin is only for the usage of those patients diagnosed with breast cancer.  Avastin will remain as a viable medication for women's health when it is applied to other forms of illness such as colon cancer, lung cancer, brain cancer, and kidney cancer.
This is a very expensive medication, but the insurance providers keep it listed on their acceptable medications list for usage in these other medical areas. If a pharmaceutical medication is unacceptable for use with breast cancer patients because of cost, why is it acceptable in use for other forms of cancer?
However, there is a change of heart lately and the insurance providers will continue to list Avastin with all the affordable health insurance policies offered to current policyholders and future policyholders. This comes from the recommendations brought forward into the light by a very prominent cancer network. This network works diligently in behalf of all cancer patients to see they are receiving the pharmaceutical medications that are necessary to lead to a state of health and recovery.
The medical health care community differs in their opinion as to the worth of Avastin and continues to insist through documentation, how it has helped many suffering with breast cancer live a longer, and a productive life through to the end of life. In some cases, the life of the patient has far exceeded all medical expectation.
With universal health care looming overhead and about to become the medical law of the land, it remains refreshing to learn that there are other agencies looking out for the welfare and quality of life for all who are diagnosed with a threatening disease. How much longer these special agencies will remain solvent is unknown, but for the time being, they continue to be welcomed.
Related posts from our blog:
No related posts.