Finding the Right Insurance Plan
Mar 8th, 2010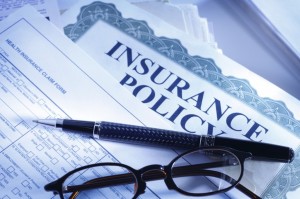 Health insurance annual premiums are on the rise every year lately. Many families and individuals are finding it becoming more difficult to locate medical insurance that will fit into their household budget. In some cases the annual medical insurance premium is costing them, more than their apartment rent and mortgage payment. This in itself should trigger that something, somewhere is not quite right.
Many today are wondering where to turn to find medical insurance they can afford for themselves and for their family members. Families today are paying upwards of thirteen thousand dollars a year for a mediocre medical health insurance policy. The risk of anything-catastrophic weights heavily upon their minds because they are all too well aware this would wipe out all they own.
Single people are facing the same difficulties because many of them who must purchase their own medical health insurance policy are paying about six thousand five hundred dollars per year for the same mediocre policy. In this case, they have the same concerns as those with families. Locating affordable health insurance is almost next to impossible unless you are fortunate enough to know where to look and what to look for to cover your specific needs. A few of the important details that an individual will want to keep in mind when searching for an affordable health insurance plan is the following.
1.    The effective date beginning medical health coverage
2.    The waiting period involved in the case of pre-conditions
3.    The actual benefits covered for you and your family members
4.    The list of limitations and exclusions, for example, pregnancy
5.    The average monthly cost for health insurance to cover you and your family members
Yes, floating in the sea of pre-conditions is pregnancy. Young couples who find they are expecting a child need not apply for medical health insurance coverage until after the baby is born because pregnancy is considered  a pre-condition along with an entire host of other medical afflictions that the mass population is coping.
Unfortunately, this is a reality of life that all individuals must understand before they even try to research the various insurance companies to find out what type of medical coverage they are able to sustain. The more pre-conditions a person is inflicted with the higher the health care premium will rise and the waiting period extended. Many of the insurance providers include a disclaimer for pre-conditions between twelve months and eighteen months.
Understand that you will continue to have medical health insurance coverage for all other ailments that your new insurance policy offers in your behalf, but there will be a delay in medical reimbursements when it applies to your specific pre-condition until the wait time has been fulfilled.
Related posts from our blog:
No related posts.