Comprehensive Insurance Plan
Mar 23rd, 2010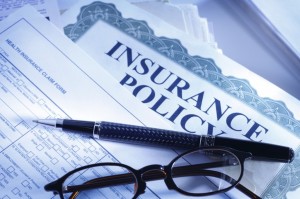 A comprehensive health insurance plan is one that will cover a multitude of illnesses and injuries at a cost that is beneficial for the insured and the individuals and families enrolled in the system. Now, depending upon the type of coverage the individual selects will determine the average monthly cost for health insurance. Even when an individual or family chooses a high deductible insurance plan, both are specifically in search of basic coverage.
1.    Coverage for inpatient hospital care
2.    Coverage for outpatient hospital care
3.    Medical physician health care services
4.    Maternity Care and preventive health services
5.    Diagnostic services and x-ray services
6.    Emergency room services and more
7.    Pediatric services
Depending on the individual and the family standing for any given year, you may choose to have a high deductible to lower the average monthly cost for health insurance and help get through the year in a better situation. There are many who ultimately do choose this option, especially when their children are grown and no longer mandated under the family health insurance policy.
Though this will not work for all families, it at least gives you an option to consider for when the next year comes about and you must decide on the renewal of your current health care policy. Those individuals with pre-conditions and or chronic health issues may not want to choose a high deductible because of the out of pocket expense.
Yet, for others this type of health care option is one to take under consideration. It will depend upon what you consider affordable weighed against your personal health insurance needs. Remember, this is an issue that each insured will want to discuss with their current provider before they make a final decision. In some cases, the health insurance provider will point out certain statistical facts pertaining to the individual they had not considered before.
Though there are many issues to consider, heart disease and diabetes seem to be two of the main topics discussed today either in private with a medical health insurance provider or through commercials on television. The point is these two subjects seem to be among those at the top of the list.
Unfortunately, both of these topics are in a category that no matter how healthy you believe you are, there is always that small doubt that lingers. This is more predominant with individuals who have diabetes and heart disease in their family through parents, grandparents, or other ancestors.
Related posts from our blog:
No related posts.