Chronic Illness and Health Insurance
Dec 21st, 2010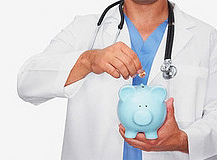 Individuals who are suffering from not only one chronic illness, but also multiple chronic illnesses have a very difficult time trying to locate affordable health insurance. Where do they turn for help and how will they know if they are receiving the right help, right medications, and right surgeries when it becomes necessary. Searching for the best health insurance plan is far from easy. This will consume much of the individual's time.
Some of the larger, more prominent community hospitals who have outpatient enrollment are a good source of information as well as health care help. When you have a particular trained nurse, you can go to with medical health care questions it helps to relieve some of the stress you are experiencing.
Chronic illnesses can be long-term and usually worsen with the passage of time. Now is the time to gather up the health insurance information you will need to see you through life as healthy as is possible. Your primary health care physician will also be able to help point you in the right direction to improve your current health insurance coverage or to acquire any type of health insurance policy.
This is especially important when it pertains to the medical health care prescription medications. Many of the health care medications today are very expensive. The registered nurse with the expertise of your chronic illnesses will also be able to help you with the various specialists, diets, and exercise programs that will benefit you in the long-term.
You will also have the ability to gather important information regarding health insurance and may be able to acquire a health insurance policy that will avoid the high-risk pool. The high-risk health insurance pool is the most expensive annual health insurance policy you can purchase, but you may not have the funds to keep up with the average monthly cost for health insurance. Some of the things you can do while researching for the best affordable health insurance for your needs are.
1. Speak with your health care physician and gather as much information as possible
2. Inquire as to what makes your medical health care situation so unique
3. Inquire as to any medical information that will be of value to you
4. The local library and the internet is another source of health insurance information
Whether you are suffering with a form of asthma, rheumatoid arthritis, or heart disease keep searching for the health insurance provider that is willing to help you. The key is never to get frustrated or give up.
Related posts from our blog:
No related posts.