I Want to Start a Family; Do I need to Buy Maternity Health Insurance?
May 28th, 2009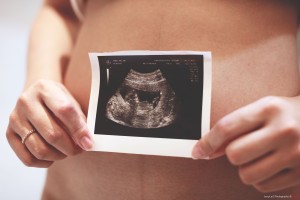 When a woman finds out she is pregnant she will begin a long series of doctor's office visits to check her and her unborn child's state of health. Having a baby isn't cheap these days; maternity care is big business. The costs of office visits combined with the costs of hospital admission and all the costs associated with labor and delivery will run up into many thousands of dollars. Many health insurance plans have some maternity coverage, but the coverage may not be extensive. It never hurts to have a separate maternity health insurance policy.
If you are in the market for health insurance, be sure to check to see if the policy includes pregnancy health coverage. Many insurance companies view pregnancy as a pre-existing condition. If you are already pregnant it may be difficult to find maternity coverage, but it is still possible. You may have to pay 20 percent to 40 percent more for your maternity premiums if you are already pregnant.
If you already have insurance, but it doesn't include maternity health coverage it would be a good idea to take out a maternity health plan separately before you become pregnant. Before purchasing coverage, think about your pregnancy, and how you want your delivery to go. Do you want a private labor and delivery room that is more like a home environment? There are also different kinds of births such as a water birth or a midwife assisted births as well.You will need to know what you want in advance, and then purchase a maternity policy to cover the pregnancy and the birth in the manner you hope to be delivered.
What if you were to need a cesarean section?Or what if you were to have a premature or post-mature birth? Delivering too early or very late can result in problematic births. No woman expects anything to go wrong in the pregnancy or with the delivery, but sometimes something does go wrong. When you search for maternity health coverage, it is important to find a policy that has health coverage for the birth of well babies as well as sick babies. Will the coverage include the baby's hospitalization from the time of his or her birth? These are questions that you should ask your insurance agent.
Too many families assume they have enough coverage, and then find out later after the woman is pregnant, or after the baby is born that they didn't really have appropriate health insurance coverage. The cost of having a well baby can cost in the vicinity of $10,000; however, the cost of having a cesarean section, or a premature birth could cost up into the hundreds of thousands of dollars. It is vital that you have adequate maternity health coverage in place before you ever conceive.
Related posts from our blog:
No related posts.