Growing Movement
Jul 17th, 2009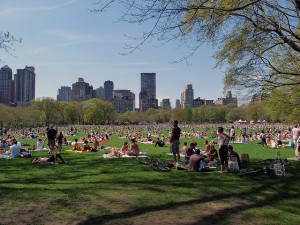 Most people are employed in companies and enrolled in an insurance plan with the structure based on the place of employment. This system works well and has worked well for many years. There are also those employees who are mandated to share the cost of rising health care with their employers. Then there are those individuals who chose to walk away and begin a business of their own based on years of knowledge becoming experienced in the working world.
There are medical insurance plans within the state of New York that will accommodate this growing movement of self employed individuals. One time, it was unheard of, but today there is a fairly large market and therefore insurance companies are beginning to come around and offer medical insurance plans geared for the self employed. For example, there is an agency, that has grown in New York,  www.nyhealthinsurer.com which offers a variety of Health insurers and goes into detail explaining what each health insurance provider has to offer and what the standard monthly cost will be. This is a fine way to research a variety of health insurance providers.
In this way you can decide which one is best for you and your small business without having to do all the necessary footwork. After all, your main objective is to keep your small business running, improving and growing. Ultimately what you hoped for is to find the most competitive, comprehensive medical coverage with a reasonable rate that you can easily incorporate into your monthly expenses.
There are a few health care providers who have now joined the ranks in offering affordable and comprehensive medical insurance to the self-insured. A lot of these companies, as well as others not mentioned also offer a very detailed prescription drug program that you can greatly benefit from. Each of these companies offer a variety of plans to choose from making the art of decision-making a little easier than it once was.
All of the medical coverage plans include:
Hospitalization.
Emergency care.
Multiple doctor visits and so much more.
When choosing a medical plan, be familiar with your neighborhood's surroundings. Make sure the clinics and medical buildings in your area accept the insurance that you have chosen. This can be a problem with a few insurance plans. Being able to enroll in a prescription drug program is beneficial too because that will certainly make otherwise unattainable medication available to you when you need it. Keeping the cost as low as possible is a must. Keeping the access to medical care high, will only be a benefit to you and your small business.
Related posts from our blog:
No related posts.