YourCare Health Plan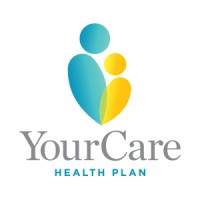 If you're looking for YourCare Health Plan health insurance quotes, you need not go far. Vista Health Solutions can connect you with leading health insurers in your area. With Vista Health you can find reliable health insurers with quality health plans like YourCare health insurance. We make finding health insurance convenient for you. By entering your zip code you will find all the plans available for you including YourCare health insurance plans. Our site makes it easy for you to compare the plans side by side. And should you need any clarification, you can just call our customer service number and our representatives will gladly assist you.
YourCare health plan has a mission of providing compassionate, high-touch care for individuals on government-sponsored healthcare and to support the community-based partners who help them. YourCare has been focusing on the safety-net population for over 45 years. They partner with community-based organizations that share the same goals. In the past 5 years, they have provided over 250,000 people with excellent care and support in the communities that need it the most. They offer multiple different types of plans, for all low-income members in New York. They provide the essential health benefits with a zero dollar deductible. They also provide free preventative care, meaning routine doctor exams and screenings with no extra cost to the customer. They offer vision and dental insurance as well, and the plans cost anywhere between zero to twenty dollars per month depending on your income (not including dental and vision). You may be eligible if you are under 64 years old, and above 19 years old, live in the certain counties that it is offered in, and meet the income levels set by the New York State Department of Health.
Please use the link above to generate a YourCare New York health insurance quote.