UniCare Health Insurance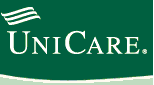 Getting Unicare health plans is fast and easy through Vista Health Solutions. By using our accurate and up-to-date quoting system you can get UniCare health insurance quotes instantly. Our agents are experts in health insurance and will help you choose the right plan to suit your health needs and budget. We are licensed to operate in every state and we offer health plans from major health insurance companies. Applications can be submitted through our secure web portal and we guarantee your information's protection.
UniCare provides quality health care plans, products, specialty services, and managed care across the U.S. The company serves more than 13 million members in the country. UniCare health insurance plans such as health, pharmacy, dental, and COBRA can be modified to address your needs. UniCare products may vary depending on the state you live in. Subscribers can choose from several UniCare products such as BasicChoice, Health Improvement Plans, and HSA Plans.