Kaiser Permanente Health Insurance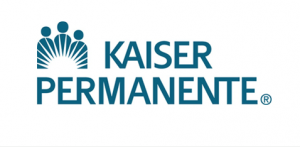 Do you want to get quotes from the nation's top insurers like Kaiser Permanente Health Insurance? We at Vista Health Solutions can do that and more. We are a licensed health insurance broker working with leading carriers in all fifty states. We have health insurance options for working individuals, sole-proprietors, families, and even those with pre-existing conditions who are having a hard time acquiring coverage. If you want to get Blue Cross Blue Shield health insurance quotes or quotes from other affordable health plans, you have come to the right place.
Kaiser has been serving the community for over 60 years, they have an ongoing commitment to quality service to benefit all members. Kaiser is very into helping out the community in many different ways, they are constantly trying to innovate to create new technology and services for all members. Kaiser has received many different awards for being a great health insurance company, and Kaiser promises to continue providing good quality health insurance for many years to come. Kaiser brings health insurance to over 2 million members and has over 230,000 employees working to provide you with the best quality insurance. In 2017, Kaiser invested $2.8 Billion to provide care for low-income families, support community-based health partnerships, lead environmental initiatives, and conduct and share important medical research to improve overall public health. In the midst of a national opioid crisis, the work of Permanente physicians to reduce opioid prescribing garnered national attention among health care providers looking for best practices to follow. In total, Kaiser members have filled over 25 million prescriptions, and viewed more than 48.7 million lab results online in 2017, and had more than 132,000 video visits with their highly trained clinicians. They are now using predictive algorithms, to create new ways and anticipate and support members who need extra help closing care gaps and managing chronic diseases.