HIP Health Plan of New York | Great Plans and Great Rates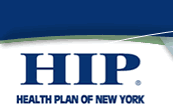 Are you interested in HIP Health Plan of New York Insurance? Then begin with Vista Health Solutions wherein you'll find updated quotes for HIP plans and more. With our expert agents, we can help you look for the answers that your health needs and match you financial capacity. You can submit your application online through our secure website and we'll keep you updated all throughout.

About Health Insurance Plan of New York (HIP)
Founded in 1940, Health Insurance Plan (HIP) of New York has been providing insurance plans to individuals, employees, and employers in New York. With over 39, 000 physicians and 57, 000 locations in New York, Connecticut, anf Massachusetts. They serve over 1.4 million members making them the largest HMO in New York.
General Contact Information 
If you would like to contact HIP directly, we have provided the most common department numbers, or visit them online
Types of Health Insurance Plans Sold by HIP 
As a company, HIP provides more flexible health insurance plan designs than other new york health insurance companies. Healthfirst offers the following plan types allowing their members to balance cost and flexibility based on the plan of their choice. Be sure and visit our health insurance FAQ for additional plan design information
HIP Health Insurance markets 
HIP provides the following types of health insurance plans throughout New York State
Individual Health Insurance
Group Health Insurance
Catastrophic health insurance
Medicare
Medicaid
Child Health Plus
Essential Plan
Small Bussiness
Long Term
Special Programs offered by HIP 
Healthfirst takes pride in offering discount programs, designed to both save their members money and at the same time, keep them healthy. Some of their most common discount programs offered are
24/7 Access to Telemedicine

Urgent

Care Center Network

Physical, occupational, and speech therapy


Maternity and newborn coverage

Optional dental and vision coverage

Care Management programs

Annual gym membership reimbursement