Fallon Community Health Plan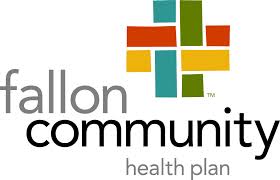 Are you shopping for affordable health plans? Vista Health Solutions has what you're looking for. We give you quotes for quality and cost-effective plans such as Fallon Community Health Plan health insurance quotes. We have health plan options for everyone – individuals, employers, sole-proprietors, and families. Find a plan that fits your medical needs and financial capacity and apply within minutes. You can pay for the months on a monthly basis and should you need to cancel your policy, you will not pay a penalty. After your application had been submitted to the carrier, we will contact you for updates. If you need assistance don't hesitate to call. We are ready to help through phone, email, or via chat on our website.

About Fallon Community Health
Fallon Community Health Plan was established in 1977 and is the only health insurance provider who is also a medical care provider. They are headquartered in Massachusetts but they provide coverage throughout Massachusetts and New Hampshire. Fallon Community Health Plan health insurance plans offer HMO, PPO, point of service (POS), traditional indemnity, Medicaid, and Medicare. They also third-party administration (TPA) services. Fallon Community Health Plan health insurance is the only health plan in Massachusetts to get an "Excellent" Accreditation in three health care products – Medicare, Medicaid, and managed care plans.
General Contact Information 
If you would like to contact Fallon Community Health Plan direct. Below are the most common departments or visit them online.
Types of Health Insurance Plans Sold by Fallon Community Health
As one of the largest health insurance companies, Fallon Community Health offers the following plans,  allowing its members the ability to balance both cost and freedom. For a completed description of each plan, please visit our health insurance FAQ page
Fallon Community Health Insurance Markets 
Fallon Community Health sells (or provides) health insurance products  to the following markets  throughout the nation
Individual Health Insurance
Group Health Insurance
Catastrophic health insurance
Medicare
Medicaid
Special Programs offered by Fallon Community Health
Health Insurance companies often provide discounts aimed at keeping their membership population healthy. Below are the most common discount programs offered by Fallon Community Health.
Gym Reimbursement

Prevention and Wellness,

Utilization Management,

Disease Management Solutions

Personal Health/Care Management

Advanced Illness Services