Sugary Drinks Linked To More Than 180,000 Deaths Worldwide
Mar 20th, 2013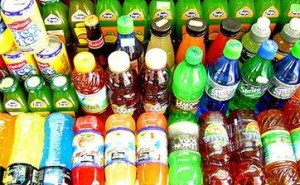 A number of deaths caused by cancer, cardiovascular diseases, and diabetes may be linked to sugary drinks.
A recent study presented at a convention sponsored by the  American Heart Association (AHA) has associated about 180,000 deaths around the world each year to soft drinks, fruit drinks, and sports drinks.
Sugary drinks are consumed worldwide, and have been shown to contribute to excess body weight, which increases the risk of developing diabetes, cardiovascular diseases, and some forms of cancer.
For the study, researchers analyzed data collected as part of the Global Burden of Diseases Study in 2010. They linked consumption of sugar-sweetened drinks to 133,000 diabetes deaths, 44,000 deaths from cardiovascular diseases, and 6,000 cancer deaths. Nearly 80 percent of these deaths were recorded in low and middle-income countries.
"In the U.S., our research shows that about 25,000 deaths in 2010 were linked to drinking sugar-sweetened beverages," said Dr. Gitanjali M. Singh, co-author and research fellow at the Harvard School of Public Health.
The study found that the Latin America/Caribbean region had the most diabetes deaths (38,000) related to the consumption of sugar-rich drinks in 2010 while the East/Central Eurasia region had the largest number of cardiovascular deaths (11,000) related to sugary drink intake in the same year.
With one of the highest per-capita consumption of sugary drinks in the world, Mexico also had the highest death rate related to the drink with 318 deaths per one million adults. In the meantime, Japan, having one of the lowest per-capita consumption of sugary drinks in the world, had the lowest death rate associated with the drink with about 10 deaths per one million adults.
"Because we were focused on deaths due to chronic diseases, our study focused on adults. Future research should assess the amount of sugary beverage consumption in children across the world and how this affects their current and future health," Singh said.
The AHA recommends keeping sugar-sweetened beverage consumption to less than 450 calories per week based on a 2,000 calorie diet.
Related posts from our blog:
No related posts.