Highly Resistant Bacteria Spreading Across US Hospitals, CDC Warns
Mar 6th, 2013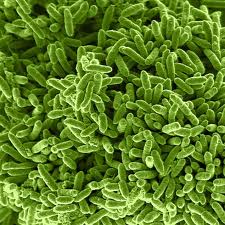 The U.S. Centers for Disease Control and Prevention warned the public of a deadly strain of highly resistant bacteria spreading in health facilities across the nation, posing a particular risk to the nation's vulnerable patients.
The bacteria, normally found in the gut, have proved to be stubbornly resistant to antibiotics, including carbapenems, a drug class generally considered as last resort. When these bugs enter other body parts like the bloodstream, lungs, or urinary tract, the illness may be impossible to cure. Almost half of the patients die from the infection.
The report about the deadly bacteria, known as carbapenem-resistant enterobacteriaceae (CRE), was published in Vital Signs, a publication of the CDC.
"CRE are nightmare bacteria. Our strongest antibiotics don't work, and patients are left with potentially untreatable infections," said CDC Director Tom Frieden.
The bacteria can be passed along from hands of medical workers, said CDC officials, creating life-threatening infections in both at-risk patients and healthy people.
Patients receiving significant medical care in hospitals, long-term care, and nursing homes for the elderly and acutely ill have the highest risk.
According to the report, almost 200 hospitals and care facilities have at least one documented case of the infection during the first half of 2012.
The bacteria is also highly infectious. During the last ten years, CDC officials have traced several cases of CRE infection in more than 40 states from a single health care facility.
Health officials urged doctors and other health workers to implement a "detect and protect" strategy to stop the spread of the lethal infection.
They also recommend using antibiotics more wisely and creating a team dedicated for patients with CRE.
Related posts from our blog:
No related posts.