Insurance Exchange Expected To Bring NY Health Insurance Cost Down
May 3rd, 2013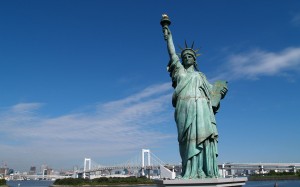 Living in New York without health insurance puts you at a great risk for bankruptcy. Simple health problems like a mild allergy can cost several hundred dollars and a major injury or illness can set you back thousands of dollars.
On Oct. 1, New York's Health Benefit Exchange will open shop, which gives New York's 2.6 million uninsured residents the opportunity to access affordable and comprehensive NY health insurance plans.
The exchange allows New Yorkers to compare and purchase products from about 15,000 providers much like Amazon or Travelocity. It can be accessed via website or call centers. The advocates of the law believe that the competition will help lower the cost of monthly premiums.
Health insurance premiums in New York State grew by 92 percent between 2000 and 2009. This led to several employers cutting back or even dropping health coverage. As a result, nearly 800,000 small business workers lost their coverage. More than a third of New Yorkers forgo health care or doctor visits because of the high price.
The creation of health insurance exchanges is an important part of the Obama administration's Affordable Care Act of 2010. The law aims to give Americans access to health care. Seventeen states and Washington DC have agreed to operate their own exchanges while the other states will let the federal government operate the exchange for them.
An individual who pays $1,200 a month or a family of four with a $3,400 monthly premium can save as much as 66 percent by purchasing plans through the exchanges. Small businesses can also cut down their costs anywhere from 5 to 22 percent.
The process of identifying low-income individuals who may qualify for a subsidy will also be easier through the exchanges.
New York residents and legal residents who are under 65 years old can purchase health coverage through the health benefit exchange which is expected to provide coverage to at least 1 million uninsured New Yorkers.
For more information, visit the Health Insurance Exchange guide.
Related posts from our blog:
No related posts.