Temp Jobs Rise As Employers try to Avoid the Cost of Obamacare
Jun 10th, 2013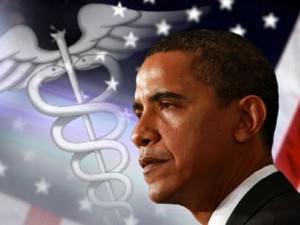 A record number of temporary staffing jobs was seen in May as employers attempt to limit the cost of Obamacare regulations and fines for failing to provide health coverage to full-time workers starting 2014.
Temporary employment rose to 2.68 million, surpassing a previous record set in April 2000. During the past four months, almost one hundred thousand jobs were added to the temp industry, the second fastest growth behind the restaurant industry.
Temp jobs make up 1.98% of nonfarm payrolls, below the previous high of 2.03% and higher than at any time the unemployment rate breached 4.1%. This is a curious development, especially since temp employment usually rises with the economic cycle as short-term hiring needs increase.
The growth in temp employment was expected as businesses look for ways to minimize penalties from Obamacare's employer mandate which requires firms with 50 or more full-time equivalent workers to provide health insurance.
Temp firms allow employers to stay under the 50-worker threshold and out of Obamacare's regulations. Employers who are affected by the mandate face a $2,000 penalty per-worker minus the first 30 workers. That's a $40,000 fine for employers with 50 workers.
Employers who provide health insurance to their workers also face paying a fine if the plans they offer do not comply with Obamcare's affordability and minimum value test. For each worker who gets a subsidy from Obamacare, employers face a $3,000 penalty.
The temp industry also allows employers minimize expenses by helping them avoid the cost of Obamacare mandates which requires businesses to provide health insurance to directly-hired workers within 90 days of hiring.
Related posts from our blog:
No related posts.