Daily Activities Offer Same Health Benefits As Regular Exercise
Feb 11th, 2013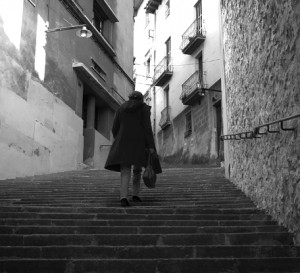 Daily physical activities like gardening, climbing the stairs, or cleaning the house can be have the same health benefits as a regular exercise, a new study said.
Researchers from Oregon State University assessed the lifestyles of more than 6,000 American adults and found that living an active life can also help prevent high blood pressure, high cholesterol, coronary artery disease, stroke, and type 2 diabetes.
"Our results suggest that engaging in an active lifestyle approach, compared to a structured exercise approach, may be just as beneficial in improving various health outcomes," said team leader Paul Loprinzi. "We encourage people to seek out opportunities to be active when the choice is available. For example, rather than sitting while talking on the phone, use this opportunity to get in some activity by pacing around while talking."
The study, recently published in the American Journal of Health Promotion, also found that 43 percent of adults who did short bouts of exercise met the recommended 30 minute-a-day physical activity requirement while less than 10 percent of those who performed longer sessions met the requirement.
"You hear that less than 10 percent of Americans exercise and it gives the perception that people are lazy," said co-author and Oregon State University sports science professor Brad Cardinal. "Our research shows that more than 40 percent of adults achieved the exercise guidelines, by making movement a way of life."
Many people claim that they lack exercise because of time constraints. This study shows that you do not have to perform structured exercises to get the health benefits, Cardinal said.
"This is a more natural way to exercise — just to walk more and move around a bit more," he noted. "We are designed by nature as beings who are supposed to move. People get it in their minds: 'If I don't get that 30 minutes, I might as well not exercise at all.' Our results really challenge that perception and give people meaningful, realistic options for meeting the physical activity guidelines."
Source: VISTA Health Solutions
Related posts from our blog:
No related posts.